Sunset Craft Beer Fridays

Redeemable:

Friday, May 27, 2016 - Friday, Oct 7, 2016
Come join us on Fridays this Summer as we celebrate our launch of Craft beer. Spinnaker Beach Club has over forty craft beers available seven days a week, but on Fridays we want you to start your weekend off right. Over 85% of our craft beer menu is marked down to $4.00 from 4:00PM to Midnight. Come enjoy a beautiful sunset, listen to dueling pianos, and enjoy a great dinner as the sun sets over our beach. Spinnaker Beach Club invites you to enjoy our extensive Craft beer menu right on the water with special pricing every Friday to get the weekend started right. See you at the beach!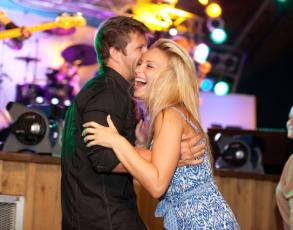 Spinnaker's Paradise Grill Restaurant is proud to serve the freshest local seafood, burgers and sizzling entrees that you can find on this beach. And did we mention we are located right on the water!? We have added great internationally inspired cuisine to the list. Chef Pietro has written a menu featuring flavors from all over the globe and, most certainly fit for a king! At night, a laid-back place to relax, enjoy live music, dancing and classic beach club entertainment. The view is breathtaking. The food is delicious. The entertainment is second to none! Open at 11am daily. Live music and DJ's after restaurant closes.
Learn More
Visit Website