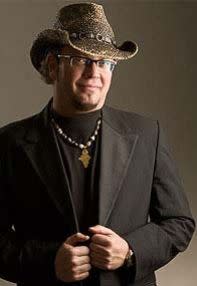 The Panama City Pops present "Windborne's Music of the Eagles" in Aaron Bessant Park on September 14th, 2013 at 7:30 p.m. We sat down with Terry Brock, one of the vocalists for this show who performs all over the country, and who has put down roots right here in Panama City Beach.

PCB: How'd you get your start in Music business?

TB: I got my start with Kansas. My mother was their banker in Jonesboro, Georgia, and I got to be friendly with them through my mother and the bank, and when they went on their "Drastic Measures" tour they needed an extra vocalist, and they had come out and seen me the summer before college -I was going to go to college and then they offered me the chance to go on tour with them, and of course I jumped at that and I have worked with them on and off ever since. I did the American Freedom Festival with Kansas and Chicago last year, so that was a whole lot of fun. I also play with a band in Louisiana called LeRoux who had a big hit called "New Orleans Lady" back in the late 70s/early 80s, and at times I'll still play with them.
But I got my start with Kansas and through that I met the record producer who produced their "Drastic Measures" album and he liked the way I sang, so he hired me to work with Johnny (Van Zant, of Lynyrd Skynyrd) on a record or two, and three albums with Michael Bolton - I ended up doing a bunch of backing vocals and guest vocals. After that I moved to NYC and sang on commercials, and ended up finding my way down here (to Panama City Beach). I'd been coming down here since I was 5 years old - most people from Atlanta come here on vacation, and we weren't any different. Me and my mom and dad and my sister would come down here every year on vacation, and I decided I was going to come down here. I wanted to work on the beach and I'd pretty much played New York as much as I could, and I wanted a better quality of life.
PCB: You've been working to bring this show to Panama City Beach for 4 years - How did it finally happen?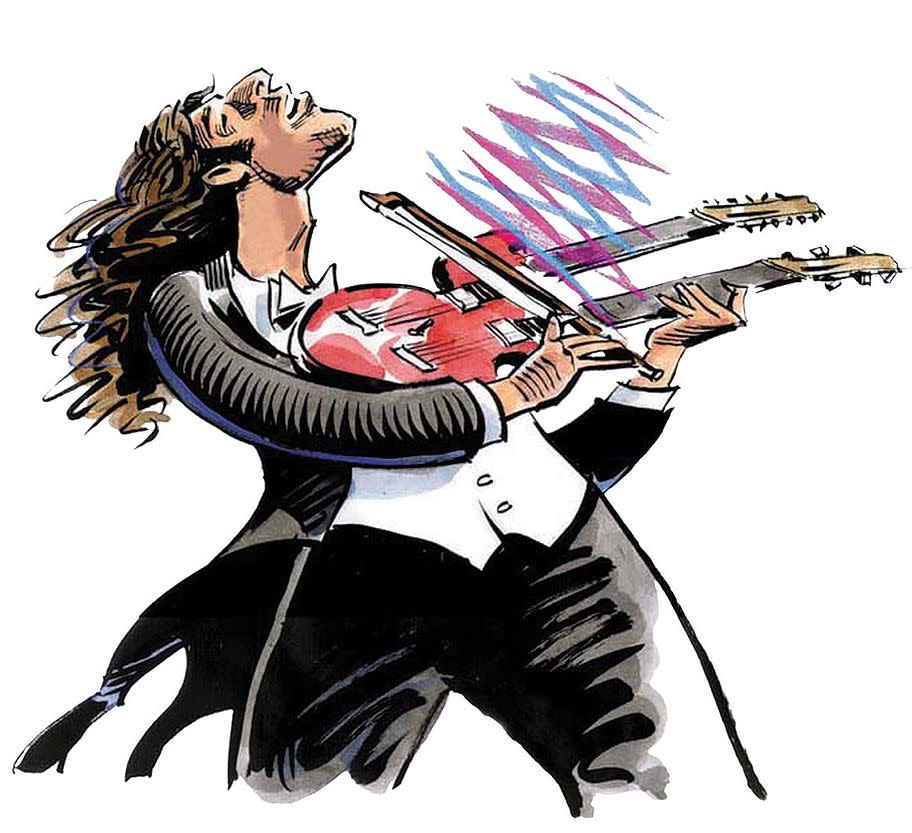 TB: During the summer season I'm at Pineapple Willy's Sunday through Wednesday, a lot of times during the year I'll fly out for Friday and Saturday to do these symphony shows. People laugh because I might play for 15,000 people in Hartford, Connecticut on a Saturday night, and then I'll be back for a 200 people in Pineapple Willy's on Sunday night, and I really enjoy both! The opportunity (to play in the Windborne Symphony Shows) came up through a friend of mine, Randy Jackson, he was in a band called "Zebra" back in the day. He was doing (Windborne's) Led Zeplin show, and they were looking for somebody to do an Eagles show, and they couldn't find someone who could handle Don Henley parts and Glenn Frey parts, and Randy said, 'I know somebody, I'll see if I can find him.'
Now I've been doing these shows for 6 or 7 years, playing all over. Houston, Dallas, San Diego, we played Robert Redford's Sundance Ranch in Utah, Naples, Chicago, New York City... you name it. All these opportunities came up after I moved to Panama City Beach. It's pretty interesting that I moved down here to slow down and I got busier than I've ever been in my life. I guess just being able to slow down and calm down and see things a bit more clearly - the beach really helped me do that.
PCB: What should people expect who have never come to the show?

TB: A lot of people ask, 'What's the difference between you guys and the Eagles? Is this just a tribute band?' The difference is, when I'm up on stage I have the Panama City POPS Orchestra behind me, and they don't. It's a symphonic rock show of every Eagles hit that you can imagine, for two-and-a-half hours. It's "Wasted Time" and "Desperado," "Take it to the Limit," all these songs with this big orchestral arrangement of every song, so it's not like you're just going to hear the bare bones Eagles tracks - you still hear all that, because we have a seven piece band on stage with five part harmony on "New Kid in Town," and it recreates the song to the letter, but along with that you get an orchestra behind it, filling out the sound, and that makes for an amazing experience. The show appeals to people from 5- to 85-years-old.
PCB: What do you think about this being a free show?
TB: I finally found out about 2 weeks ago that it's going to be a free show in Panama City Beach, and it absolutely floored me, because our tickets are $50 to $75 a piece, usually. Sometimes $100 for Gold Circle seats right up front. But it'll be great for tourism, because people can come down from all over the Southeast, and look! The World's Most Beautiful Beaches are right here, too. And there's tons of other stuff to do. But when I found out it was a free show you could have knocked me over with a feather. It's on Atlanta television already! It'll be the event of the year, no doubt, and we're going to do some really good things for some really good causes in conjunction with this show.
PCB: What's your favorite Eagles song to perform?
TB: The most fun for me -- because when you're sitting up with between 35 and 75 pieces of an orchestra - "Wasted Time" and "Desperado," the ballads, because it's just pretty much you and the orchestra. There is nothing like that in the world. The hair stands up on my arms every time we do that. And getting to sing "One of These Nights"? I can't even tell you. I remember being 12 years old and hearing that on 96 Rock, and now I'm singing it with orchestras across the country! And "Hotel California" every night, there's just nothing to compare it to. To get to play it with an orchestra, too? It's a dream come true for me.
What question would you like to ask Terry Brock?