The Grand Opening of Bud & Alley's restaurant in Panama City Beach began with the arrival of a motorcade led by a customized beach Jeepster and a delivery truck hauling a 200-lb brass bell, ready to ring in celebration of sunsets for decades to come.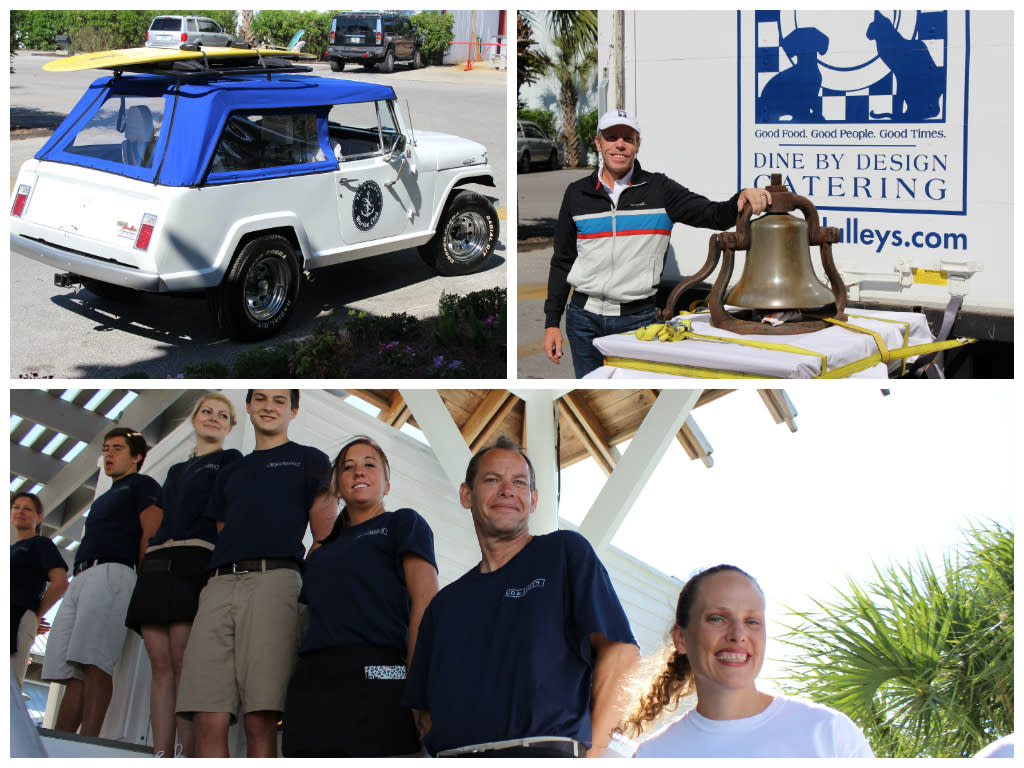 Bud & Alley's staff lined the new grand staircase leading to the upstairs Marina Club, and owner Dave Rauschkolb and three volunteers hauled the heavy bell with as much ceremony as they could muster to its new location, overlooking the Grand Lagoon. The Marina Club features great views and refreshing breezes off the water, and will also offer live entertainment for late night dancing and fun.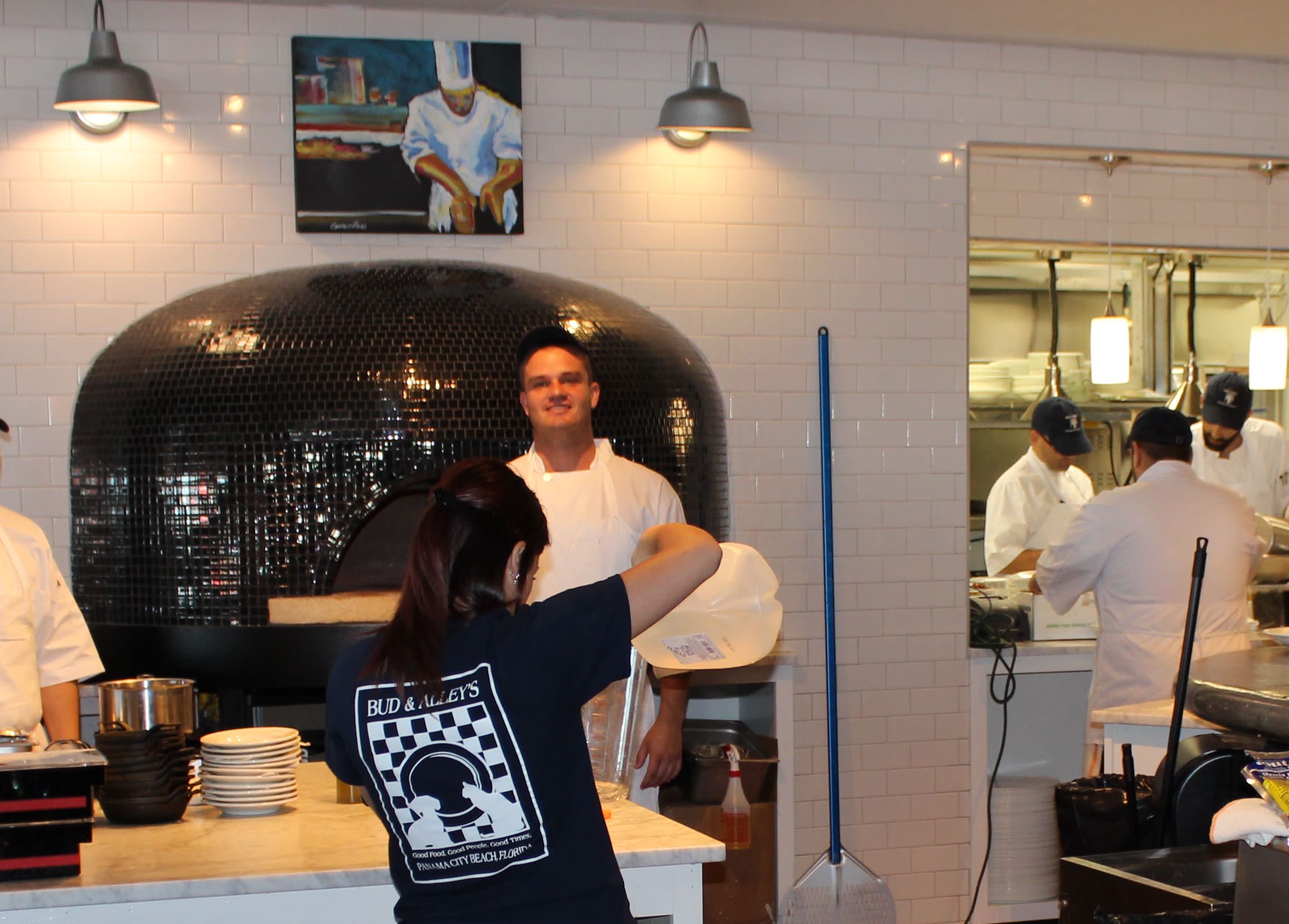 Dave announced that during the height of summer, about 200 staff will be employed at Bud & Alley's, and the menu will focus on fresh fish and farm-to-table offerings, differing only slightly from the Bud & Alley's menu in nearby Seaside. Those dining downstairs will notice the new wood-fired pizza oven, and the open-design kitchen to match the more open and flowing redesign of the downstairs area. Those who remember the facility that was formerly home to the Boatyard Restaurant will also notice the new grand staircase, and awnings added to offer more covered outdoor seating.
The Grand Opening was capped off with Dave ringing the bell and announcing that "Bud and Alley's in Panama City Beach is officially open!" Locals must have heard the bell, because by 5:30 a steady stream of diners were already pouring in, excited for the "Good Food. Good People. Good Times" that both Panama City Beach and Bud & Alley's are known for!