Panama City Beach owes a lot to tourism (and a lot to mother nature, as well!), so for this year's Tourism Appreciation Week in Florida, we hosted two parties to say thank- you, and to kick-start our "Real. Fun. Beach. Bucketlist" website.
The Bucketlist kick-off was held at the newly redesigned and reopened Harpoon Harry's which has joined two beachfront properties, allowing the addition of a climate controlled room with huge windows looking out onto the Gulf of Mexico, while keeping the fun, casual dining open-air atmosphere for the other half. Lots of folks from the tourism industry - which includes everyone from dive boat captains to hotel owners - were on hand, as well as some high profile travel writers and bloggers who were in town trying out bucket list items of their own. And man, did they have some great pictures of their #PCBeachBucketlist experiences! (Their blogs can be found at Camels & Chocolate; Ordinary Traveler; Suitcases & Sippy Cups; and The Traveling Philosopher.)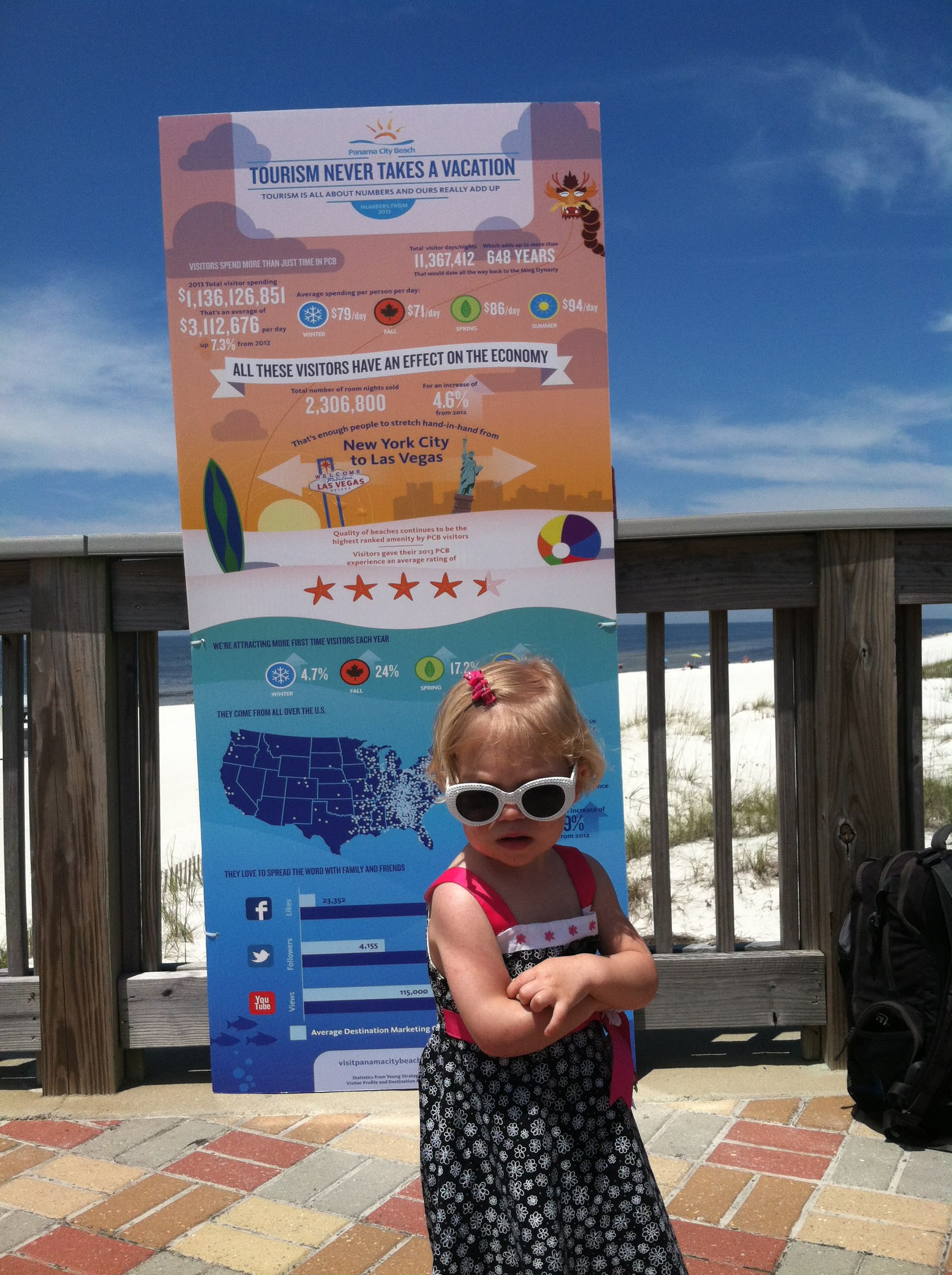 The very next day, the fine folks at the Panama City Beach Visitors Information Center moved the office out to the Bay County Pier, opened it up free of charge for visitors and locals alike, and served up free food from the grill, along with drinks, snacks and info. What kind of food? Hamburgers and hotdogs, of course, because what's more fun than that? What kind of snacks? Well, only chips, cookies, and ice cream from Blue Bell Ice Cream! What kind of info? How about this: Did you know that tourism brings more than $1 Billion dollars in direct spending to Panama City Beach each year? Well, now you do.
Thanks to everyone who makes Panama City Beach such a great place to visit, and thanks to everyone who thinks about us when they're planning a Real. Fun. Beach. vacation. And by the way, be sure to take part in the Bucketlist challenge - It's a great way to discover more of the fun things to do in Panama City Beach, and you'll win prizes along the way!