By Tésa Nicolanti of 2 Wired 2 Tired
Panama City Beach has so much to offer that on our recent trip we were thrilled to be able to experience a number of attractions and area events. We were excited to find it to be a place full of wonderful views and fun things to do for the whole family.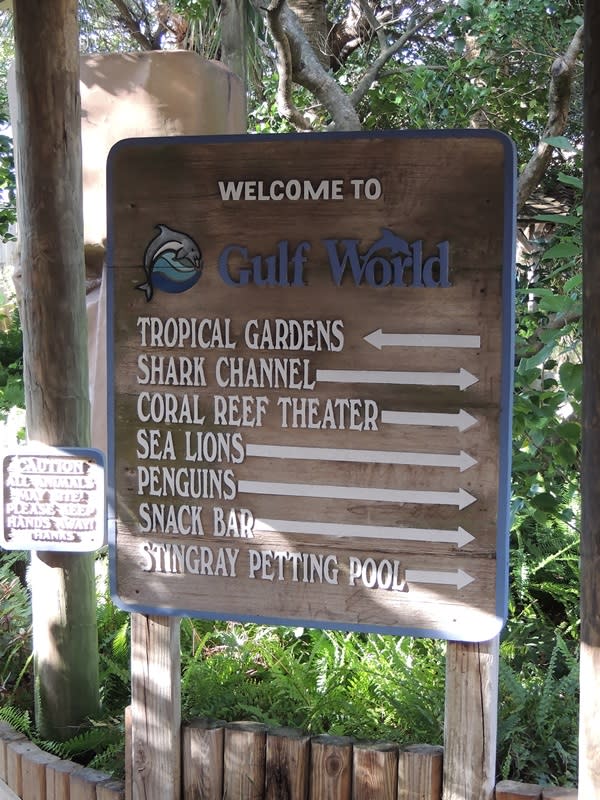 What is there to do in Panama City Beach? Well there is plenty, but one of my favorites was visiting Gulf World Marine Park. I really enjoy seeing and learning about animals and my favorite animal to watch is the dolphin. Every time we were near the beach or on the water, I was looking for dolphins. I was lucky enough to see a couple from our hotel room balcony, but at Gulf World, I was thrilled to be able to see them up close and personal.
Gulf World has many dolphins that they raise and train, and they do an amazing job with them all. They put on a fascinating show in an intimate venue. Watching them jump out of the water to twist, turn, tumble, and flip made me smile every time.
While at Gulf World we watched the Bottlenose Dolphin Show which included a family of dolphins doing some incredible tricks. The highlight for me was when one of them jumped 20+ feet in the air, flipped over, and hit a suspended ball with their tail . . . amazing!
We saw another show, the Sea Lion and Rough Tooth Dolphin Show which was both impressive and very funny. This show featured Otto,the sea lion, showing off his skills and going head to head (tail to tail??) with a dolphin in a match of skills in and out of the water.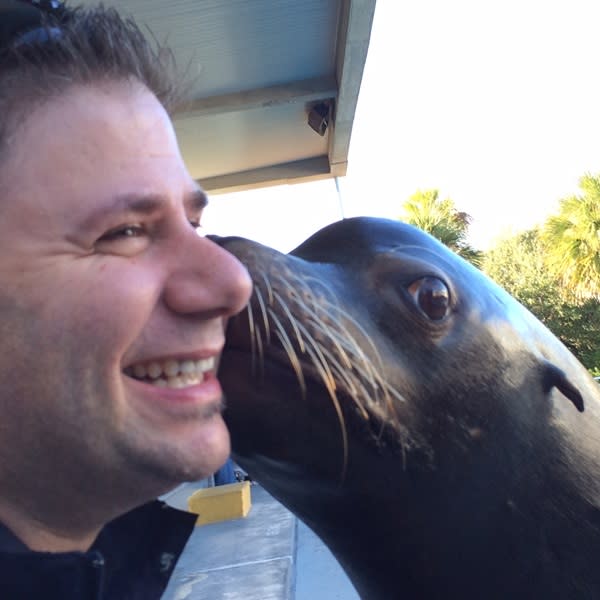 Jumping, balancing basketballs on their noses, posing, it was a blast! One of my favorite parts was that after the show you have a chance to visit and see the animals up close. My husband was fortunate to get a smooch from Otto - so cute!
Other attractions at Gulf World Marine Park include penguins, sea turtles, sharks, a stingray petting tank, reptiles and a tropical bird area as well. There is something here for every animal lover in the family.
I was excited to learn during our visit that Gulf World serves as a rehab for injured or at risk sea animals. We were able to take part in the Rough Tooth Dolphin Meet & Greet where we were able to see them in action as they were being trained. We were also fortunate enough to pet their tails, feel their skin and listen to the fun noises they made.
Even more interesting, we learned that the Rough Toothed Dolphin is a less common breed, and Gulf World is the only facility in North America that houses them. We were also amazed to see that one of the Rough Tooth Dolphins, Astro, has severe scoliosis. The bend in his spine makes you wonder how he can swim at all but he does well and Gulf World is able provide therapy for him to keep it from being life-threatening.
This was a theme throughout the park, we saw some sea turtles that had some limitations, but were rehabbing and doing great. We also heard recently that Gulf World took in 50 cold stunned sea turtles. When temperatures drop significantly the turtles begin to suffer from hypothermia, become 'stunned,' and do not move much, if at all. Once the temperatures returned to normal, they were released safely back into the wild.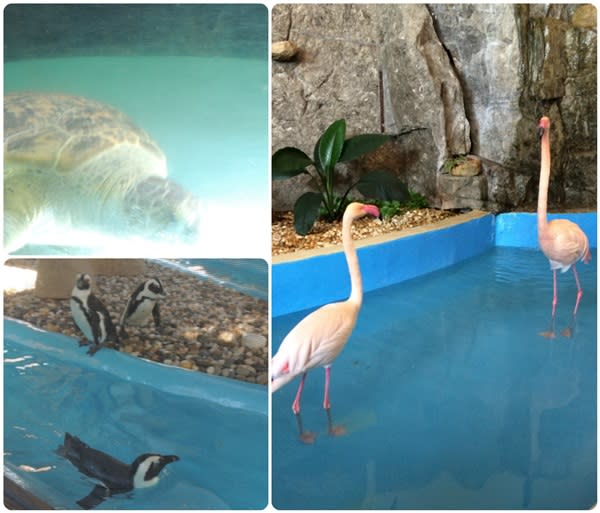 Gulf World Marine Park was a lot of fun and being able to interact with, touch, and pet the animals was memorable and something we'll never forget. While we loved this feature, learning how they treat and rehab animals in need was even better. This Panama City Beach attraction is a must visit for families and a great facility to support. I can't wait to visit again soon!
Tésa (pronounced Taysa) & Dave are blog-at-home Cleveland parents who blog at www.2wired2tired.com