"I can't wait until our race in Panama City Beach," Jackie Evans told the crowd gathered at Anchorage Children's Home. And it's not just the beaches that are stoking their enthusiasm - While speaking to the children and employees gathered Wednesday (November 20, 2013), Jackie was sharing the secret behind the motivation for her continued healthy lifestyle, saying, "You need activity so you can have health."

With more than 30 Biggest Loser RunWalk Series races happening across the country, the event in Panama City Beach on December 29 has become both the big finale (for those who made resolutions to get healthy/stay healthy in 2013) and a kick-off event (for those making a healthy resolution for 2014). For the second year, the Biggest Loser RunWalk race in Panama City Beach is partnering with local charities, including the Anchorage Children's Home.

Jackie and Dan Evans became the first mother/son duo to take part in the Biggest Loser NBC show. During season 5, Dan and Jackie managed to lose more than 200 lbs. combined, and dedicated themselves to a healthy way of living. For Jackie, it was about feeling better and living a longer life. Dan's reasoning hit home with the younger members of the audience - "I want to be a rock stand and my fat butt won't fit in leather pants!" he famously told the show's producers.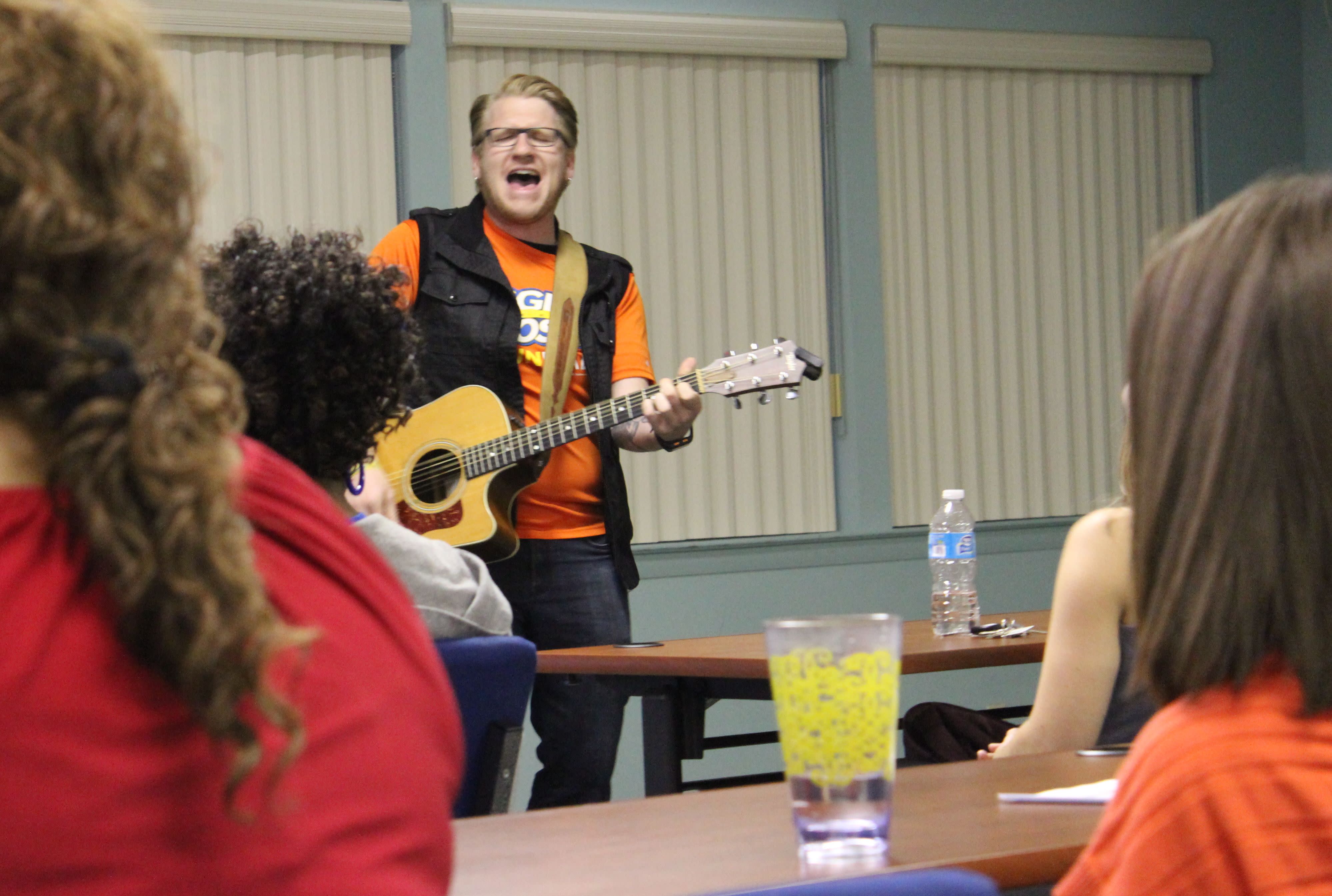 So while Jackie answered questions about what it was like to be on tv wearing only spandex shorts and a sports bra after spending a lifetime covering up, Dan answered questions like, "Do you like acoustic guitar or electric guitar better?" and playing songs for the audience.

The take home message for everyone, though, was about the importance of making healthy decisions, and using activity and exercise to help yourself feel better. Those attending this year's event can also take part in a Health Expo the day before the race, and choose between a Half-Marathon, 5k, or 1 mile Fun Run. The race is designed to be a fun, non-threatening environment, where everyone is welcome, not matter the skill level. There will be music and special guests, and the name of the event, "RunWalk" is a nod toward Jackie's preferred method of finishing long races. "I walk some, run some, and I make it to the finish line. It's all about getting moving."

They're also sharing their Top 5 Tips for Holiday Weight Maintenance:

1. Prepare healthier alternatives for meals. Instead of a calorie-rich dip, make veggies and hummus.

2. Sleep 7 to 8 hours a night. Studies have proven a link between sleep deprivation and weight gain. People who don't get enough sleep often have a challenge curbing feelings of hunger.

3. Drink water! Water has zero calories and can prevent mindless eating. . If we drink water before meals, we will also feel less hungry before you eat so you'll consume less calories.

4. Everything in moderation. Don't deprive yourself from having your favorite dish. Moderation is the key to not feeling deprived and keeping yourself in balance.

5. Increase your exercise/training time. Do an extra 10 - 20 minutes at the gym or throughout your day to burn extra calories. Sign up for a run or walk near you to keep you motivated and on track.