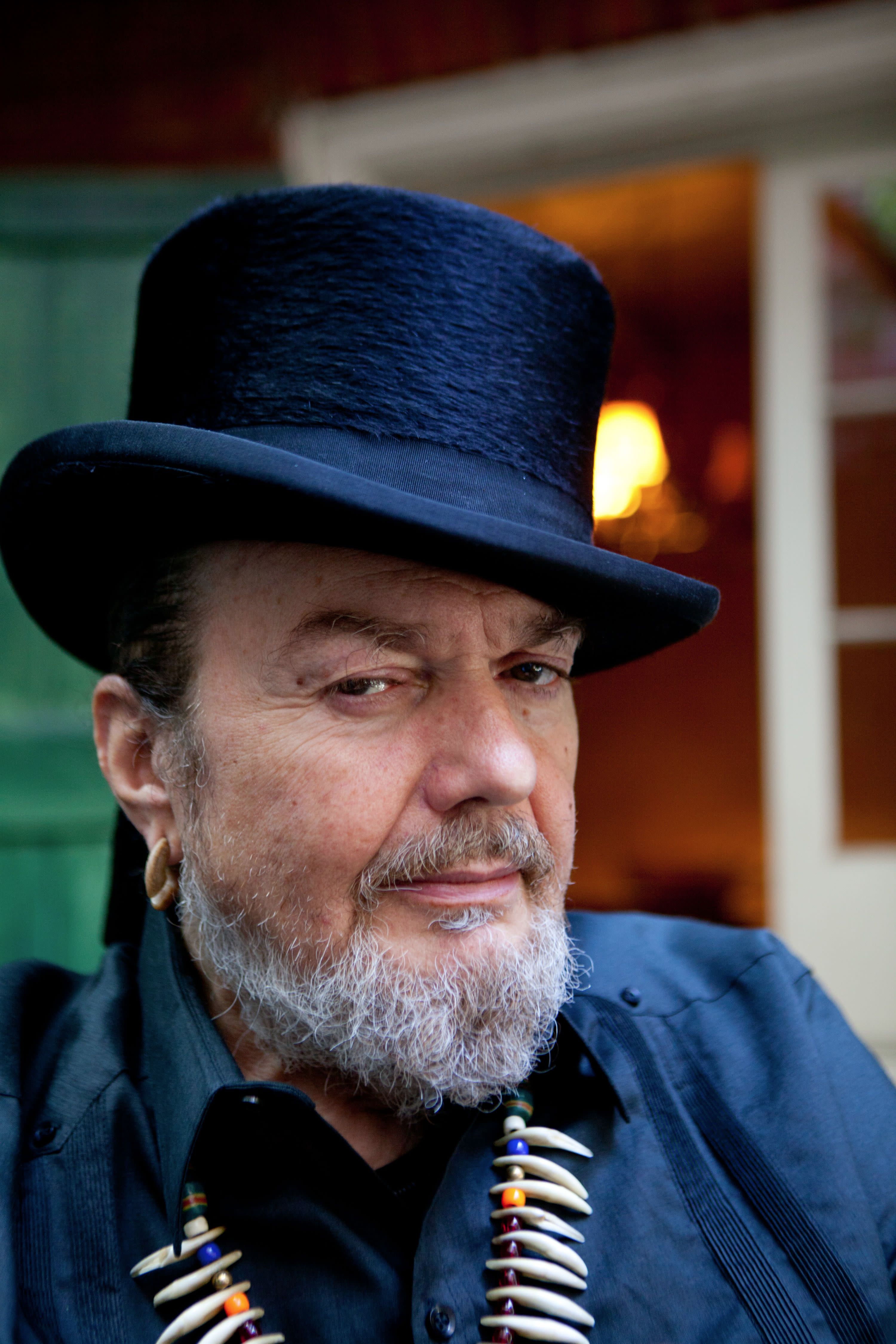 New Orleans musical legend Dr. John and the Nite Trippers are headlining the FREE Panama City Beach Mardi Gras & Music Festival this year. Known around the world for hits like, "Right Place Wrong Time," Dr. John is a Mardi Gras master, and this year he'll be performing in Panama City Beach!

Don't miss any of the music or fun - find the Mardi Gras schedule HERE.

Before he lights up the stage, we sat down for a quick conversation. Enjoy...

How's it going?

I'm breathing.

It's better than that - You just appeared on the NBA All-Star Game's halftime show with several New Orleans musicians, including Trombone Shorty (who is coming to PCB for the Seabreeze Jazz Festival), and who introduced you as a "legend." How has your music influenced the up-and-coming New Orleans musicians, and how has New Orleans and the tradition of Mardi Gras influenced you?

Well, I don't know how I influence anyone, but I do know that I have a lot of things - from the Mardi Gras Indians (who were referenced in early Dr. John songs) - I've had a lot of stuff that's been inspiring to me, like the Zulu parades. I'm inspired by a lot of what goes on in New Orleans, like the parades and all that.

Have you ever been to Panama City Beach?

Yes I have. I don't know if I've been to right where this gig is at, but I've been to Panama City Beach.

Panama City Beach is adding huge musical talent to take our Mardi Gras to the next level - what do people need to throw a great Mardi Gras party?

I tell you what - if they want to do something a la the New Orleans style or way, or they want to do it however they feel, their spirit's gotta be on the one. And they gotta feel it, just have a good time. I think that's the best answer I can give you.

Just have fun?

Yeah.

And play some Dr. John music?

If they wanna do that, they can do that!

What should someone expect from a Dr. John show?

I never write up the show until the day of the show. Every gig is a different set.

So it's never the same show twice?

No.

You're a 6-time Grammy Award winner, you've been inducted into the Rock and Roll Hall of Fame, and you've been made an honorary Doctor by Tulane University. Is there anything you want to do that you haven't gotten a chance to yet?

Actually, I really just feel like I have stuff that I want to do. That's making some records, or doing some things that are important to me.

No plans to slow down?

What my friend Cousin Joe told me years ago - He wrote a lot of great songs like "How Come My Dog Don't Bark (When You Come Around?", he wrote a ton of songs. He told me the best way for a musician to die is to fall over and die the last song of the show. The band gets paid and you don't have to play an encore. He was a funny guy!