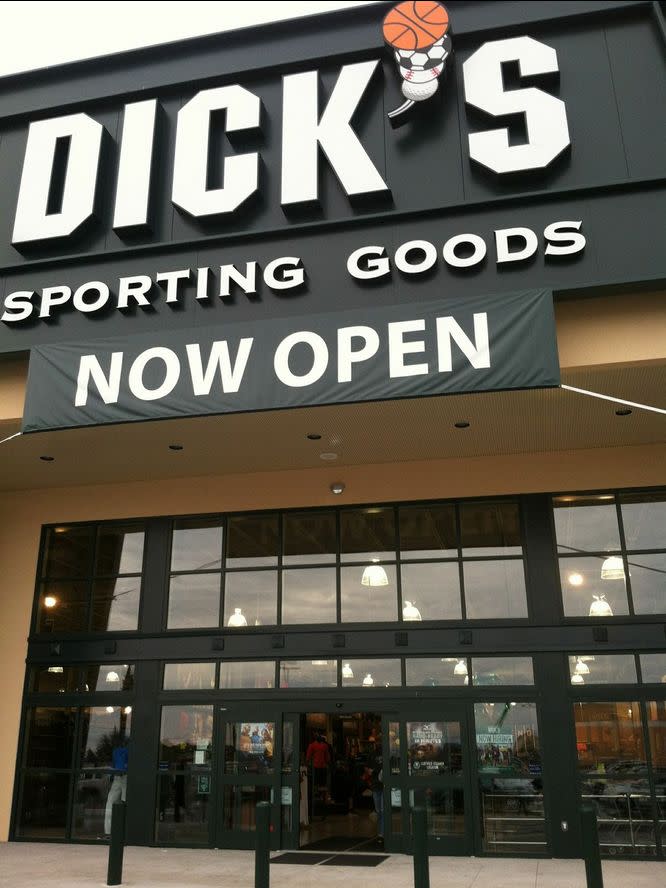 Pier Park North, the 370,000-square-foot shopping center just to the north (appropriately enough) of Pier Park, across the Panama City Beach Parkway, is officially open for business. This weekend (3/7), Dick's Sporting Goods is celebrating their grand opening with guest star appearances, giveaways, and gift cards.
It's the first store to officially open in Pier Park North, but many others are on the way. You'll soon be able to eat your way through the new shopping plaza, enjoying Mexican food at Chipotle Mexican Grill, Texan cuisine at Texas Roadhouse, seafood at Joe's Crab Shack, or a cool, sweet treat at Orange Leaf Frozen Yogurt.
The crafty types and the shopaholics can look forward to Michael's, Ross, Men's Warehouse, Shoe Carnival, and Bed Bath & Beyond.
If you're an aspiring interior decorator (or just a creature of comfort), you'll soon find Pier 1 Imports, Rooms to Go, Kirkland's, and Mattress Firm. There will even be a PetSmart for your best furry friend (or fish), and I suppose you can try to talk on your phone while getting your teeth cleaned and your nails polished, since there will also be a Verizon Wireless store, an Aspen Dental clinic and a Lee Nails & Spa!
More stores to be announced soon - What are you most looking forward to, and what do you want to see open next?
Pier Park North website: PierPark.com
Pier Park's website: www.Simon.com/Mall/Pier-Park