While summer in Panama City Beach is a great time to be by the water or on the water, it's an even better time to be under the water...swimming down and getting to know the secrets of life below the water's surface - that's what SCUBA diving is all about.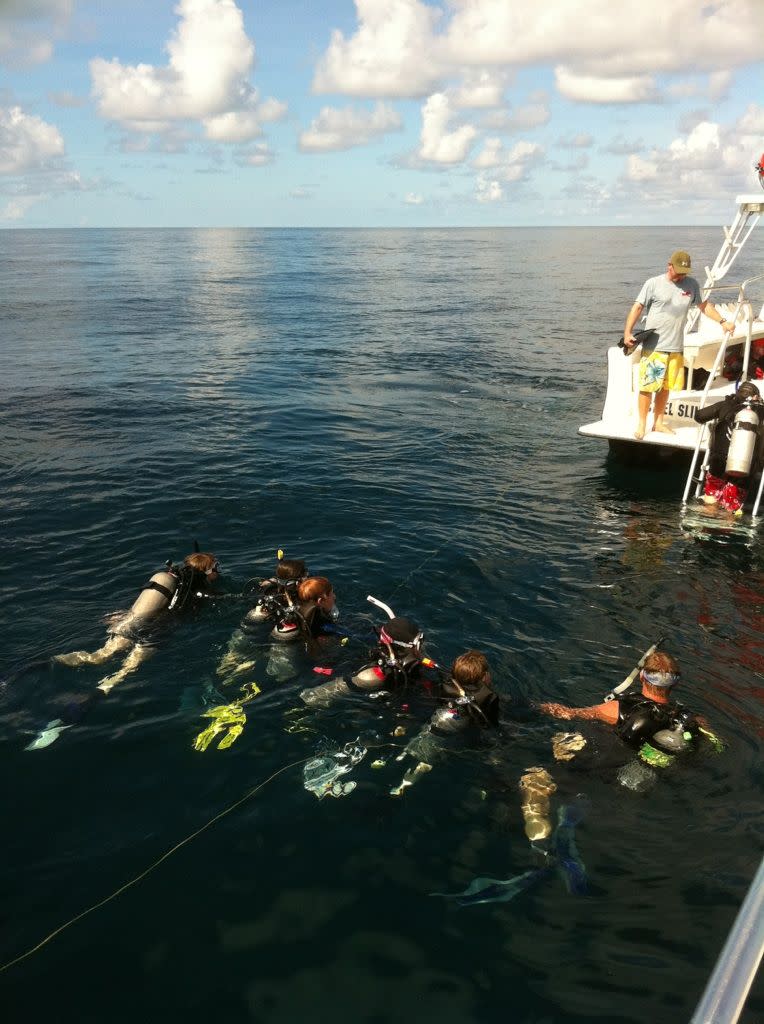 The water temperature we're seeing in Panama City Beach today is at about 80 degrees on the surface, and between 72-75 degrees on the bottom. That means we're solidly in temperatures that are super comfortable without a wetsuit, and with hot summer days creeping into the mid-90s onshore, that cooler water down below can feel oh-so-good.

And there's plenty to see, too, in and around our many artificial reefs. In fact, while shipwrecks and sunken military jets or hovercrafts tend to steal the headlines, many local divers say the Bridge Spans are their favorites because they're so easy to see through and around, making the marine life easy to spot. The waters off PCB are home to dozens of these bridge spans, which are the arched metal trusses used in building many older-style bridges. As modern bridges have replaced them, these bridge spans were taken offshore to form artificial reefs for marine habitat (much to the delight of local divers and fishermen).

So what can you expect to see? Schools of baitfish, amberjack, spadefish, sheepshead, grouper, and even the occasional sea turtle or curious dolphin. Goliath Grouper, which can weigh in excess of 600 lbs. are common sites on local wrecks, and tend to be territorial, so you might see the same one hanging out on the same wreck on multiple dives over the course of a summer.

A recent BuzzFeed article showcased 10 of Florida's best dives, and Panama City Beach wreck dives took 4 of the 10 top spots! But those 4 are still only a taste of the great diving we have in this area, especially for those who like to explore artificial reef and wrecks. (It's really no wonder that Sport Diver Magazine calls PCB the "Wreck Diving Capital of the South.")
Our part of the Gulf of Mexico offers calm waters with very little current, making Panama City Beach a great place to learn how to dive. If you're not sure you want to dedicate 3 days for a full diver certification, you can also take part in a Discover Scuba class that will have you diving under the supervision of an instructor right away!