Guest Blogger Capt. Pat Green of Panama City Diving tells us what sets Panama City Beach apart as a dive destination, and shares some of the area's top dive sites.  
Conditions in PCB are Great for SCUBA Diving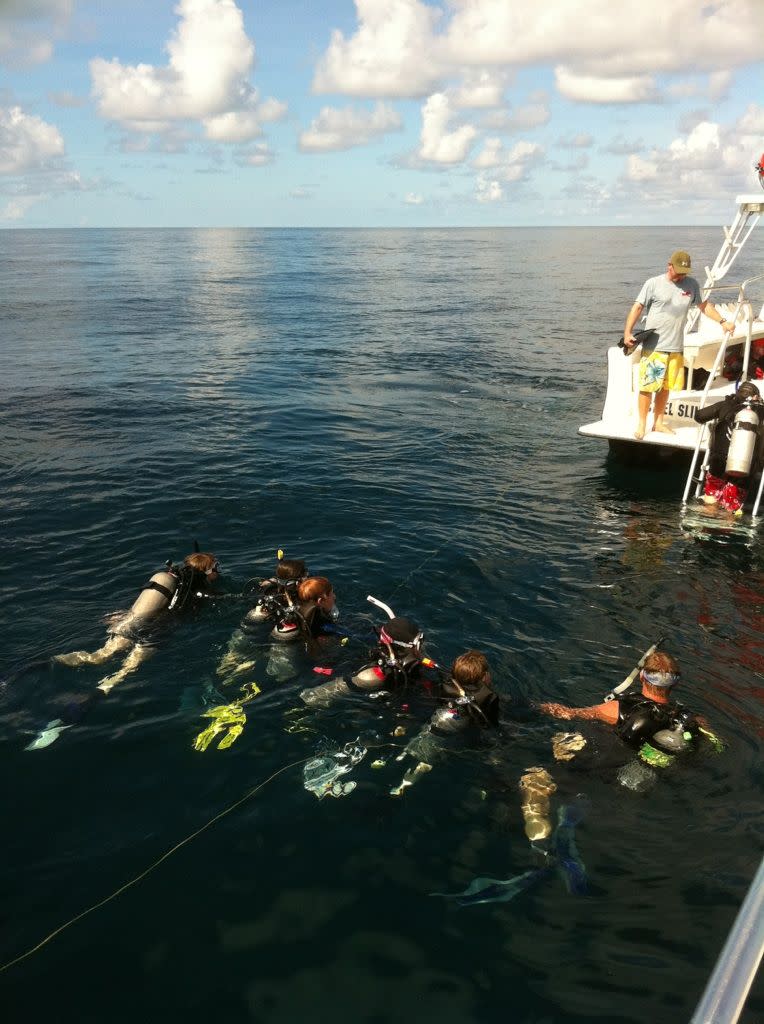 Unlike other popular dive destinations in south Florida and the Keys, Panama City Beach doesn't experience much current. Due to the relative distance to the Gulf Stream and the lack of large rivers nearby the water here is reliably calm and clear, especially in the summer vacation months. There is almost no current to speak of. Visibility on the closest dive sites ranges between 20-70' with an average of 35'. Visibility is even better further offshore on average, and since you won't be fighting strong currents, you can devote all your bottom time to just enjoying the dive.

The best shore dive in PCB is the Jetties at St. Andrews State Park, which on a rising tide provide excellent shore diving and snorkeling. Because it's so easily accessible, we often teach our Discover SCUBA Diving classes here.

However, the big draw are the amazing dive sites only accessible by boat. Near shore, Panama City Beach has 5 popular wreck dives (including a minesweeper, hovercraft and supply boats) and 9 large artificial reefs to explore. Both types of dive sites provide excellent training opportunities for novice divers, but are still complex enough to entertain more experienced divers. These shallower sites rest in about 75' of water, with the tops of the structures extending all the way up to 45'.

Further offshore there are 10 additional wreck sites (including the Accokeek), 7 larger artificial reefs, and hundreds of limestone reefs. Since these sites are a little deeper they are for Advanced Divers only - the bottom is 100-110' deep.

Need more of a challenge? For the most advanced technical divers there are even more wreck dives available, like the USCG Zinnia, USS Ozark, the Birmingham Queen, and the HMS Empire Mica. These wrecks are 40+ miles offshore and range in depth from 110' on the Empire Mica to 330' to the USS Ozark! Panama City has diving for every experience level and enough diversity in dive sites to keep regular visitors coming back to explore the unknown for a long time.

Wildlife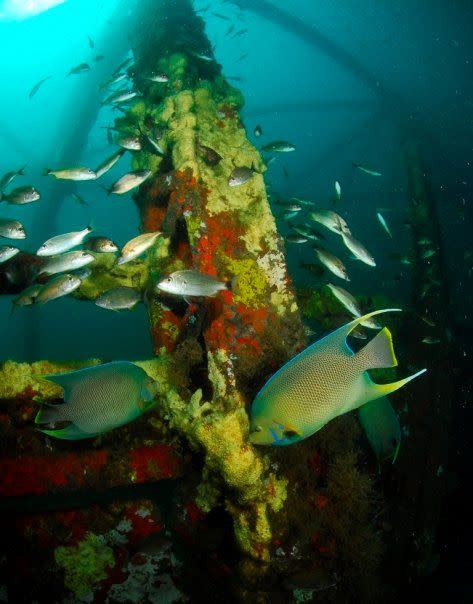 Panama City Beach has a tremendous number of game fish, ornamental fish, Great Barracudas and you'll find resident Goliath Grouper on almost every single wreck site and large artificial reef. Goliath Grouper can grow up to 8' long and 800lbs! As a further contrast to other parts of the state, due to the lack of natural coral in the northern Gulf of Mexico, shipwrecks act like an oasis in the desert and aggregate all of this sea life in one relatively small area. So not only are the dive sites fun, but they hold tremendous amounts of fish (some extremely large fish at that). For many divers, the icing on the cake is seeing bottlenose dolphins at the inlet on the ride back in!

Convenience and Quality

Not only are the dive sites easy to get to from the dock (less than 45 minutes), but Panama City Beach is easy to get to too. Two major carriers, Southwest and Delta, both fly into ECP international airport making any large city in the US just a plane ride away. The airport is only 20 minutes by car from the Beach. TripAdvisor.com lists not 1 or 2, but 3 dive shops in its top 10 things to do! So you can feel good about the level of service to expect from local dive operators, too. If you are looking for a dive trip or even to get into diving PCB is THE place for your next adventure.