Things to Do in Panama City Beach
Where sand meets the surf, Panama City Beach is a Gulf Coast destination with attractions that extend beyond the 27-mile stretch of sand, though you'll want to spend your days hanging out on the beach too. 
From catamaran adventures around Shell Island to shopping for beachside treasures, and enjoying the many diverse restaurants, there are plenty of things to do in Panama City Beach,  home to the World's Most Beautiful Beaches. 
Explore PCB Beaches & Shell Island 
The Real. Fun. begins with our wide array of beach and water activities along our scenic coastline, stretching all the way to the picturesque Shell Island.  Hit the sandy shore year-round and experience true Gulf Coast livin' as you sunbathe or build sandcastles along the resort-lined coast. There are nearly 100 access points in Panama City Beach, plus secluded spots within state parks like St. Andrews and Camp Helen. 
Try kayaking, paddleboarding, jet skiing, or diving, and while you're at it, you may come across local wildlife, like bottlenose dolphins. Explore the waterways on a charter boat and explore the untouched beauty of Shell Island, known for its white sandy beaches and crystal-clear waters.
Another way to enjoy the waterways is on a fishing trip. Whether you go out on a deep-sea fishing charter or find a spot on one of our state-of-the-art piers, there's always something biting, like snapper and Spanish mackerel, year-round.
You may also like our family activities at the beach
Panama City Beach Attractions For Family Fun
Beyond the beautiful beaches and water activities, Panama City Beach offers a variety of attractions to cater to everyone in the family. You'll find indoor and outdoor amusement centers, exciting events, and plenty of outdoor adventures to enjoy together.
Play a round of mini-golf at Cobra Adventure Park or spend the day at Shipwreck Island Waterpark. For a bird's-eye view of Panama City Beach, hop inside one of the SkyWheel gondolas, and afterward, hit up the ropes and mini-golf courses on-site.
Go hiking, biking, and wildlife watching at local and state parks, where you can also indulge in water activities like snorkeling and paddleboarding. And depending on when you visit PCB, there may be an event to check out, like the Seabreeze Jazz Festival or the Pepsi Gulf Coast Jam.
Pier Park Shopping & Local Nightlife 
Day or night, there's fun to be had in Panama City Beach.
During the day, hit the town for a shopping trip at Pier Park or follow along with the Decor By The Shore trail featuring 15 shops and boutiques. Be sure to grab a passport, which you can get stamped at participating stores for a free souvenir.
Beach bars and live music venues make up the nightlife scene. Happy hour and a sunset cannon ritual await at Schooners Last Local Beach Club. The nightlife scene isn't just for adults. The whole family can enjoy day/night hotspots like Dave and Buster's and The Grand Theatre with IMAX at Pier Park, home to restaurants, bars, and shops.
There's always a deal or discount on Panama City Beach attractions. Check out our special offers, including beach rentals, resort credit, and more.
Beachfront Restaurants & Dinner Cruises
Panama City Beach boasts an array of beachfront restaurants and dinner cruises that promise unforgettable dining experiences. 
Enjoy fresh seafood and Gulf views at popular spots like Runaway Island, where the food is as spectacular as the scenery. And when it comes to dinner cruises, the Champagne Lady stands out, offering gourmet meals while you sail along the picturesque waters, taking in breathtaking sunsets and the possibility of encountering playful dolphins. It's the perfect way to combine exquisite cuisine with the beauty of the Gulf, creating unforgettable moments in Panama City Beach.
With so many diverse things to do in Panama City Beach, it's easy to let loose and have fun your way here.
Panama City Beach has become a sought-after spot for families seeking memorable summer vacations, thanks to its breathtaking beaches…
Sunshine, clear water and good fishing continue to be the trend in our little slice of paradise here in Panama City Beach. In the…
Dad's Who PCB is right around the corner! The special day for your Dad, or father figure, is important and Panama City Beach…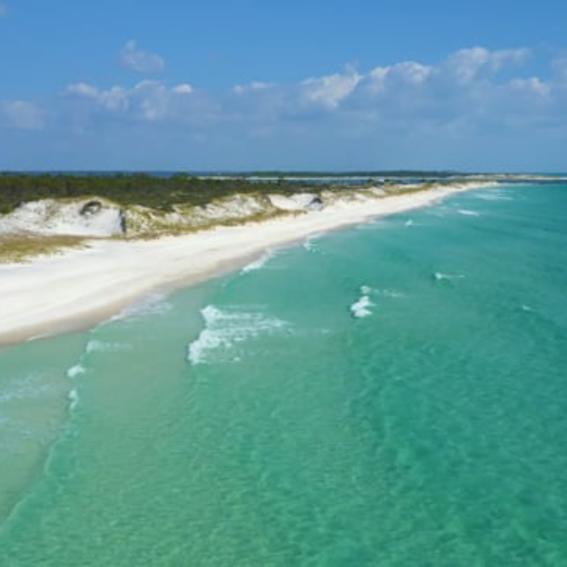 Share your FUN with us using #RealFunBeach