Out of an abundance of caution and based on the recommendation of our heath officials in the State of Florida, we have canceled our UNwineD event with the hope to reschedule this fall. This decision was made following Governor DeSantis' statements to limit large-scale events in the state of Florida. 
We are issuing full refunds on tickets and you will receive an email within the next 1-2 days to confirm your refund has been issued. At that point, it will take 3-7 business days for your funds to be reimbursed. 
Although UNwineD is not taking place next week, Panama City Beach remains one of the premier destinations for spring and summer vacations and we would still love for you to visit and take the same precautions while on vacation that you would at home. To be informed of future events that will be occurring in Panama City Beach please sign up for our enewsletter.
Thank you for your continued support of this event and we look forward to welcoming you to the Real. Fun. Beach!
Friday Night Kickoff Party hosted by  
6:00pm
Visit Panama City Beach has partnered with Southern Living magazine to add extra prestige to the festival, with Southern Living hosting an exclusive event on Friday to kickoff the weekend event. This one-of-a-kind night offers "Top Chef" winner Kelsey Barnard Clark, custom cocktails, live music and more. Only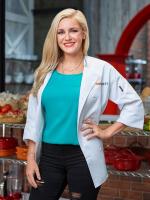 250 tickets are sold to the Kickoff Party and include admission to the entire weekend of events. You must be 21 or older to attend the Friday night event.
The Grand Afternoon Tasting
1:00pm
UNwineD officially gets underway with The Grand Afternoon Tasting. Wander from booth to booth while tasting the best craft beers, wine and spirits from around the world, and sampling delectable creations from leading chefs in the Northwest Florida area. Browse through Art & Vendor Row filled with local shops and boutiques, and be sure to also stop by the Southern Living tent for home decor, cook books and more! Tickets are limited to this event. You must be 21 or older to attend the Grand Tasting (accompanying children 12 and under is permitted).
Food vendors include:
Andy's Flour Power
Beaus
Buttermilk Sky Pies
Capt. Anderson's
Charcuterie Bros
Firefly
Montego Bay
Resort Collection Catering & Events
Saltwater Grill
Sharky's
Sisters by the Sea
St. Andrews Bay Yacht Club
Temperley's British Eatery
The Nomad 
Texas Roadhouse
Concert in the Park
5:00pm (gates open at 4:00pm)
Bring your lawn chair and blankets! Following the Grand Afternoon Tasting, join us for a concert in the park with live entertainment by headliner Death Cab for Cutie and opening act Joywave.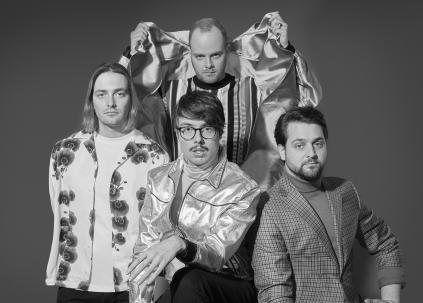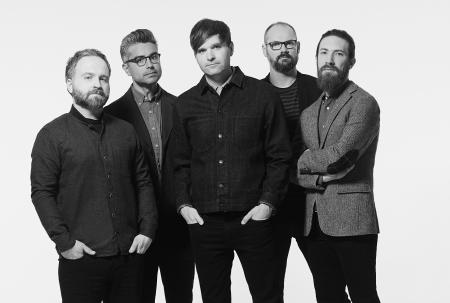 The Venue: Aaron Bessant Park
Aaron Bessant Park is one of the newest parks in Panama City Beach. The park boasts a state of the art amphitheater conveniently situated in the center of the park. The location is perfect for festivals and concerts as it is just steps from the beach. The 70 acre park's expansive green space is ideal for watching live music performances. The venue is festival seating, so make sure to bring your own lawn chairs or blankets.