Aaron Bessant Park is one of Panama City Beach's newest and most manicured parks. The centerpiece of Aaron Bessant Park is a...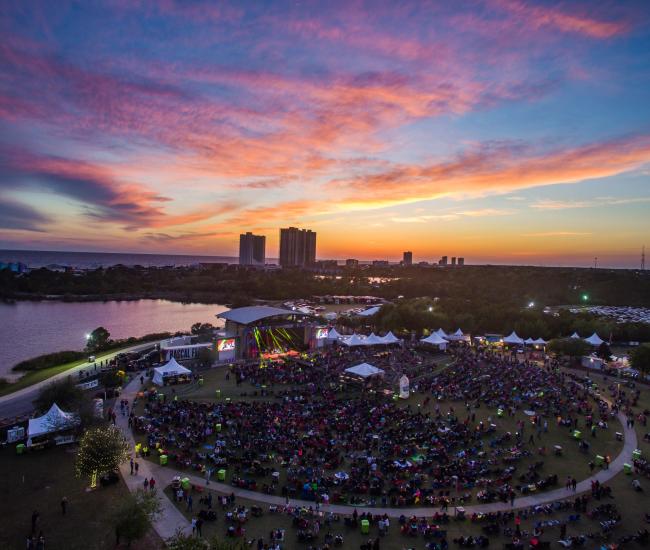 Rules and General Info:
All events are rain or shine. Guests are encouraged to bring parkas or rain jackets in the event of rain. Umbrellas or tents are expressly prohibited.
The venue is festival seating so bring your lawn chairs or blanket.
Shirts and footwear must be worn at all times.
NO PETS are allowed in the venue. Guests requiring the assistance of service animals must show proper credentials.
Outside coolers or food & beverage are NOT ALLOWED. Concessions are available at venue.
Anyone drinking alcohol must have a 21+ wrist band. Wristbands will be available at designated locations and you must present a valid photo I.D.
Prohibited items: Coolers, outside food or beverage, picnic baskets, tents, umbrellas, flags, professional video cameras, professional audio recording devices, pets, instruments, knives, weapons, chains, fireworks, explosives, illegal drugs, laser pen or pointers, skateboards, inline skates, golf carts, personal property that is a potential hazard to others and any other items deemed inappropriate or dangerous by management. These items will have to be returned to your car or thrown away at the gate.