Contact Us
The Visitors Information Center for Panama City Beach, Florida is located at 17001 Panama City Beach Parkway.
The administrative offices are open 8 a.m. to 5 p.m., Monday through Friday. Call (850) 233-5070 to reach the administrative office or email info@visitpanamacitybeach.com.
Toll Free: 1-800-PCBEACH (722-3224)
Canadian Toll Free: 1-800-553-1330
If you would like to submit a public records request, please email publicrecords@visitpanamacitybeach.com. 
Visit Panama City Beach Staff
Here at the Real. FUN. Beach., we have a Real. FUN. Team!
While we're all unique in our own special ways, the team at Visit Panama City Beach share one thing in common: our love for Panama City Beach! Whether we're reminiscing at PCB gems like Goofy Golf, grabbing the best seafood along the Gulf Coast at a beachfront restaurant or enjoying a boat ride to shell island, our staff knows just how to PCB! Take a look around and get to know us, and don't forget to stop by and let us know how you PCB! 
Administration
Dan Rowe
President & CEO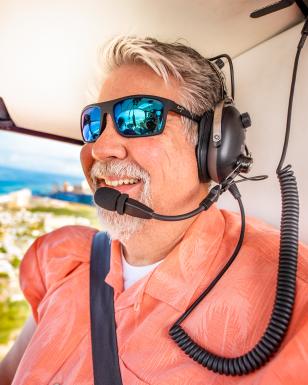 "I love looking at things from different perspectives. There is no better way to understand the lay of the land and feed my need for adventure than taking a ride with panhandle helicopters."
Charlene Honnen
Vice President of Finance
"I just love the beach vibe, these quirky little shops are so much fun! You never know what you will find!"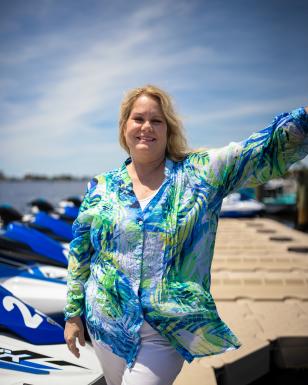 Sharon Cook
Director of Administration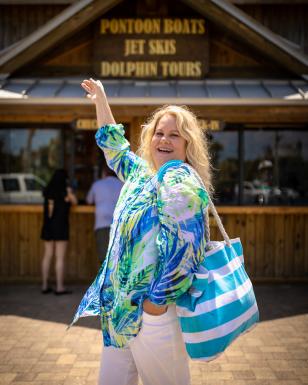 "The reason I moved to PCB in 2008….The Salt Water! Adventures at Sea is the best place to have salty fun on the salty water."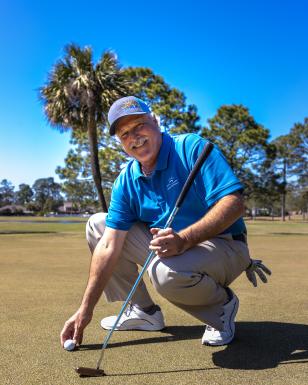 J. Michael Brown
Vice President of Tourism Development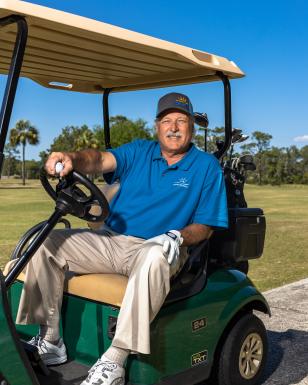 "When not at the beach, I try to avoid being on the sand and in the water at our local golf courses!"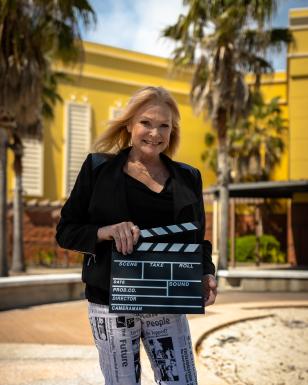 Julie Gordon
Film Commissioner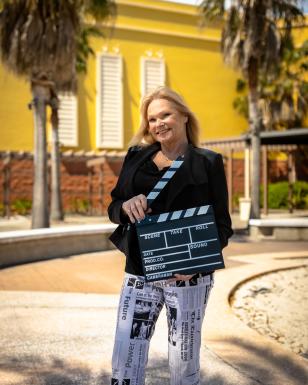 "Lights, Camera, & always so much action at the Real. Fun. Beach."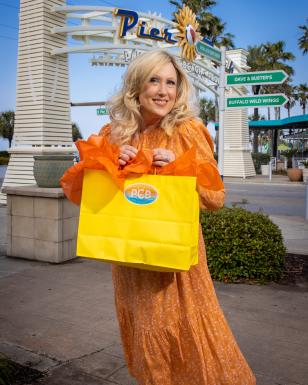 Jayna Leach
Senior VP of Marketing & Chief Marketing Officer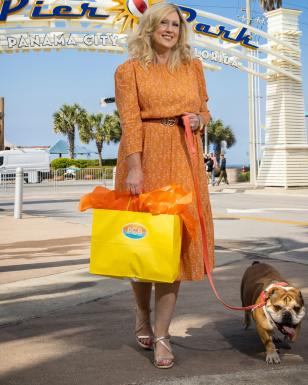 "Real. FUN. Shopping at Pier Park with Baybee the Bully makes for the perfect day in PCB!"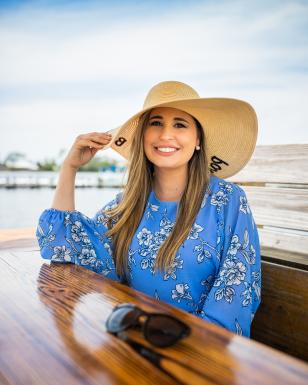 Michaelean Stewart
Director of Interactive Marketing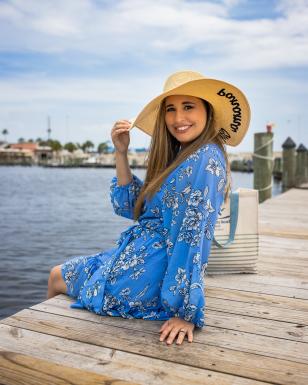 "There is nothing better than taking the boat out to Shell Island and enjoying the turquoise water of PCB!"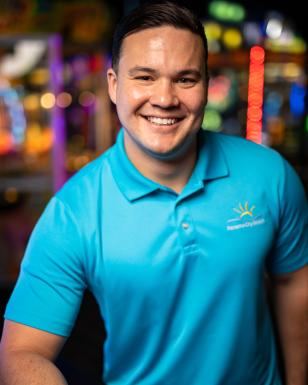 Harrison Moon
Marketing Operations Manager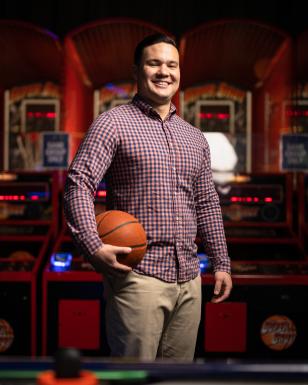 "As a thrill-seeker, I love that it's all fun and games in Panama City Beach!"
Richard Sanders
Vice President of Sports & Special Events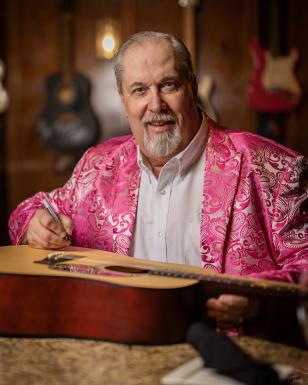 "From award winning cuisine to world class entertainment events, Panama City Beach offers it all!"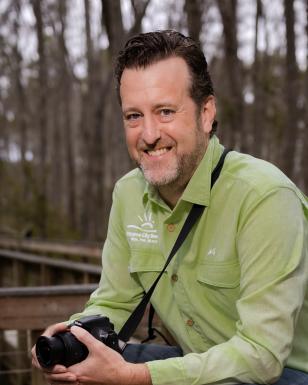 Chris O'Brien
Director of Sports & Special Events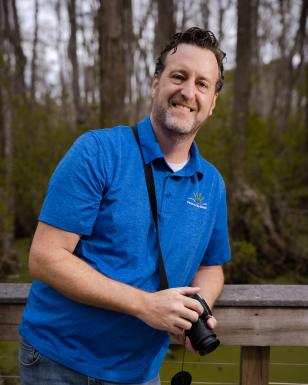 "I love that you can go from the beach to birdwatching in the park in a matter of steps."
Patrick Stewart
Director of Special Events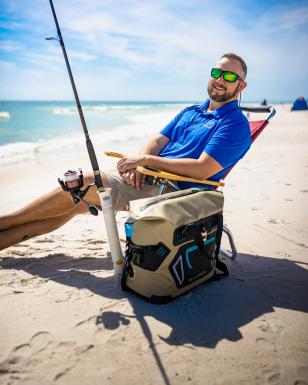 "No better way to relax than fishing on the World's Most Beautiful Beaches."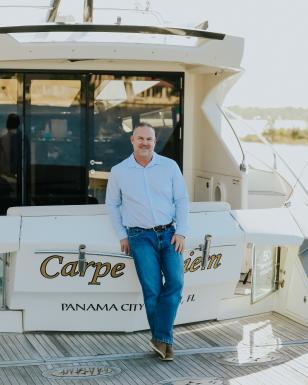 Steve Bailey
Vice President of Sales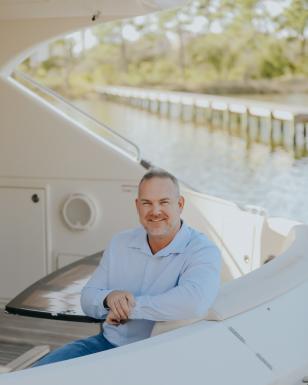 "As a boating enthusiast, I love Chasin' The Sun in Panama City Beach!"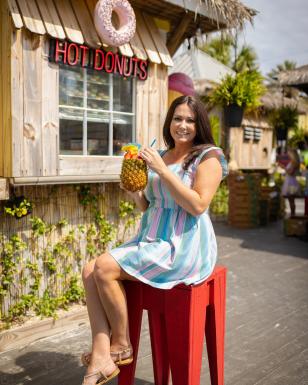 Helen Adami
Director of Destination Sales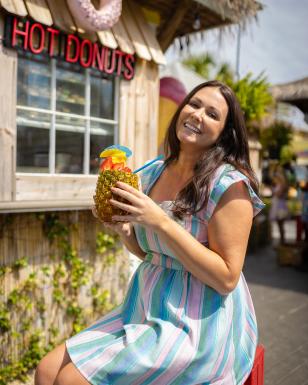 "Living in PCB means I'm just steps away from a tropical paradise."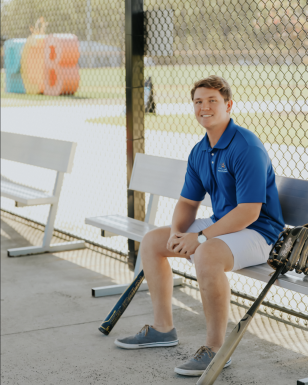 Justin Kelley
Sales Coordinator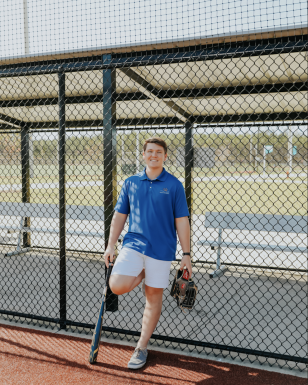 "As a past college baseball player, I enjoy spending the weekend watching baseball at the Publix Sports Park!"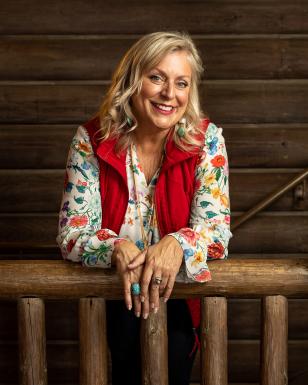 Barrie Ainslie
Director of Visitor Services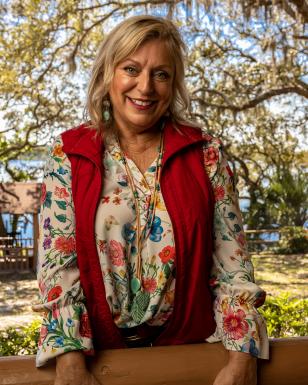 "The beautiful lodge & moss covered oak trees at Camp Helen offer a unique side of Panama City Beach."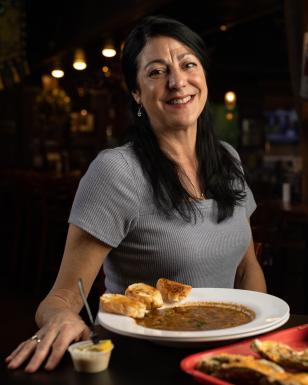 Traci Smith
Visitor Information Specialist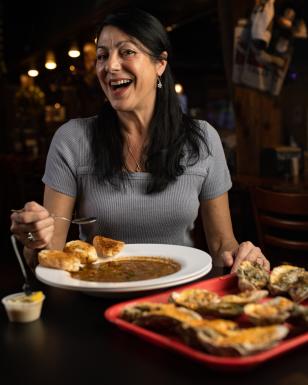 "Dat Cajun Place-one of my favorite places on the beach that makes me feel like I'm "back home"."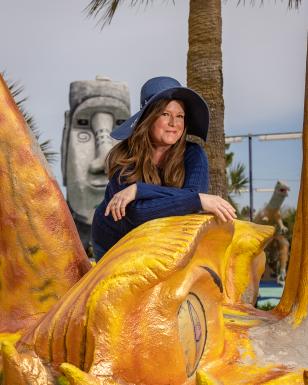 Dara Davis
Visitor Information Specialist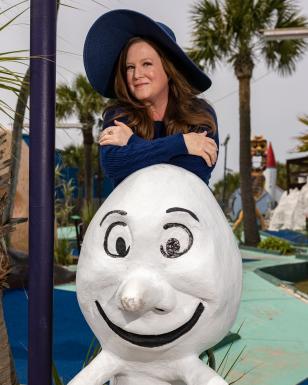 "1950's nostalgic Goofy Golf has a special place in my heart- my Dad played golf here as a kid!"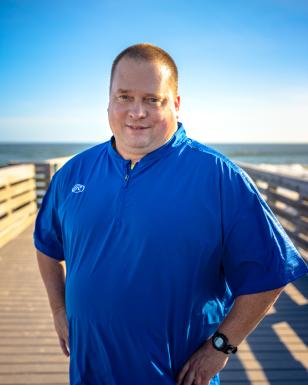 Bill Poteet
Visitor Information Specialist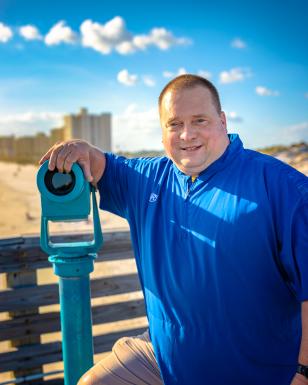 "The Pier at St. Andrews State park provides views of both the natural beauty of Panama City Beach, and its modern skyline."