If you've been longing for a vacation but can't get a break from work, head down to Panama City Beach for a vacation where you can make the beach into your home office. Trade in the beach backgrounds on your Zoom calls for a real life view of the beach. You can even bring your family with you, and they'll have plenty to entertain them while you're working. Here's our guide on how to take a perfect working staycation.
The Sheraton Panama City Beach Golf and Spa Resort has it all. Overlooking the bay side, you can watch the peaceful coming and going of boats while staying in a quiet part of Panama City Beach. The resort has multiple on site dining options and even a spa and gym to hit on your break to truly destress. The cafe in the hotel serves Starbucks coffee, so you can grab your favorite beverage before a day spent working in paradise. 
Other resorts include:
Click here for our full resort list.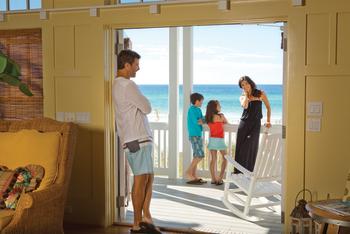 The perk of a vacation rental is many are like a home away from home. Most come stocked with things like kitchen supplies, nice bedding and even a washer and dryer. You can find condos and beach homes perfect for a large group or a smaller party. Most have a pool and are located on the beach, so you can take a break and lay by the pool or gulf and get some sun. Vacation rentals range from condos to homes to luxury resorts, so your options are endless when looking for the perfect one.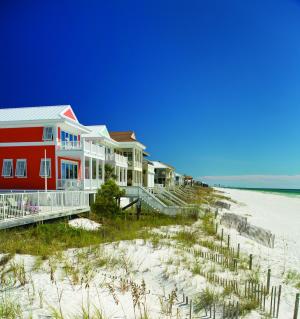 Panama City Beach has hundreds of beach homes to choose from when planning your staycation. You can even search for ones that would be accommodating to you while working from home. Many beach homes are right on the beach, so you can keep the mindset of working from home while having the best view in the house. It also allows you to stick to any routines you might have while on vacation. We highly recommend a beach home for those needing a vacation that still allows you to focus on work.