Plan Your Trip to the Middle Beach Region
With a ton of attractions and activities located in the Middle Beach neighborhood of Panama City Beach, planning your trip to the area lets you select from some of the most popular things to do, sights to see and places to eat.
Stay in the Middle of It All
You'll find a wide variety of places to stay to meet your specific accommodation needs in the Middle Beach area. For a full-service resort that's friendly to both golfers and families, consider Edgewater Beach and Golf Resort. Along with a nine-hole executive golf course, the resort boasts access to 11 swimming pools—one of which is a massive lagoon-style pool with rock islands featuring palm trees and a waterfall.
 
After settling into your condo or a villa, venture out to play golf or tennis and perhaps partake in water sports along the resort's half-mile of private beach. Just across the street is the Shops at Edgewater where you'll find coastal themed home furnishings at Beach Bums Decor and you can sit down for casual fine dining at Firefly.
 
Another beachfront lodging option to consider is the Boardwalk Beach Resort Hotel & Convention Center. The two pools here are surrounded by ample deck space complete with plenty of lounge chairs to soak up the sun with a drink in hand. A beachside tiki bar serving frozen drinks and quick bites makes it all the easier to spend the day on the beach or by the pool.
Attractions Everywhere
The Middle Beach Region of Panama City Beach has a fun variety of attractions that are all within a 10-minute drive. Family-friendly things to do are everywhere and spending a few hours checking out any of the many sites to see is well worth your time away from the beach.
 
One hard-to-miss entertainment center is WonderWorks. Designed to look like a tornado-swept building that landed upside down in PCB, this 35,000-square-foot amusement park combines education and entertainment through more than 100 hands-on exhibits. Kids of all ages will have a blast interacting with scientific principles, like physics and weather, and might even learn something while they're at it.
 
Directly across the street is another eye-catching attraction. Ripley's Believe It Or Not! Odditorium takes the shape of an ocean liner bursting out of the ground and is filled with even more unbelievable exhibits. Along with the human and animal oddities, there's a mirror maze, action-movie-style laser race and an interactive moving theater.
Unique Dining
When it's mealtime, you don't have to go far for memorable meals. Opt for upscale at Saltwater Grill where a 25,000-gallon tropical saltwater aquarium lends a soothing element to your dinner. Elegant plating, hand-cut steaks and a selection of martinis, make this restaurant a top choice for celebrations and last-night-in-PCB meals.
 
At Pineapple Willy's you can have your lunch or dinner in the restaurant's pier dining area which stops just short of the ocean. The covered open-air seating is optional, but an excellent choice for watching the sun set over the beach with a pound of ribs served by the bucket and an ice cold beer.
Plan your trip to the Middle Beach region of Panama City Beach and prepare for non-stop action—but maybe plan for some rest and relaxation time in your itinerary, too.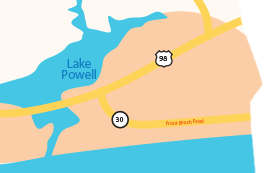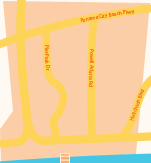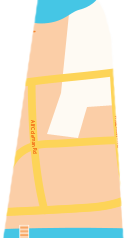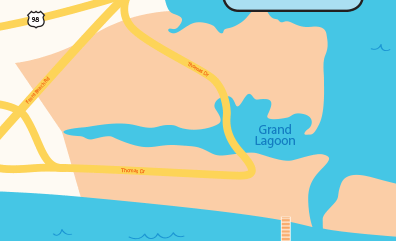 Places To Stay - Middle Beach
Things to Do - Middle Beach
Restaurants - Middle Beach