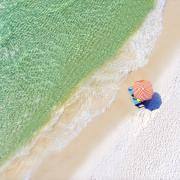 Stay Updated
Sign up for our newsletter and stay updated on what's happening in Panama City Beach.
Sign Up
Places to Stay in Panama City Beach
Nothing brings a vacation together like the perfect place to stay, and since "perfect" is different for everyone, lots of options helps. How about 16,000+ options?
That's what you get when you add up all of the vacation rentals, motels and hotels in Panama City Beach, FL. So when you're looking for places to stay in Panama City Beach, it's not a question of will you find the perfect place, it's just how will you choose!
How do I start?
If you know what you're looking for, start using the menus (below) to narrow your search! Be sure to check our special offers, too, for limited-time deals and discounts.
For newcomers to the awesome beach scene, a little background information may be helpful to start your search.
Share your FUN with us using #RealFunBeach