Weddings
Tie the knot on a white sandy beach along the turquoise shoreline or say "I do" on a catamaran. Before the big day, celebrate your bachelor or bachelorette party with a beach bar crawl or a day out on the water boating or jetskiing. The night before the wedding, gather your loved ones for a rehearsal dinner at a beachfront restaurant.
However you envision your special day and those leading up to it, Panama City Beach has what you need for an unforgettable wedding celebration (and honeymoon).    
"We enjoyed our honeymoon. Looking forward to a family vacation to PCB next." - Tiffany Ward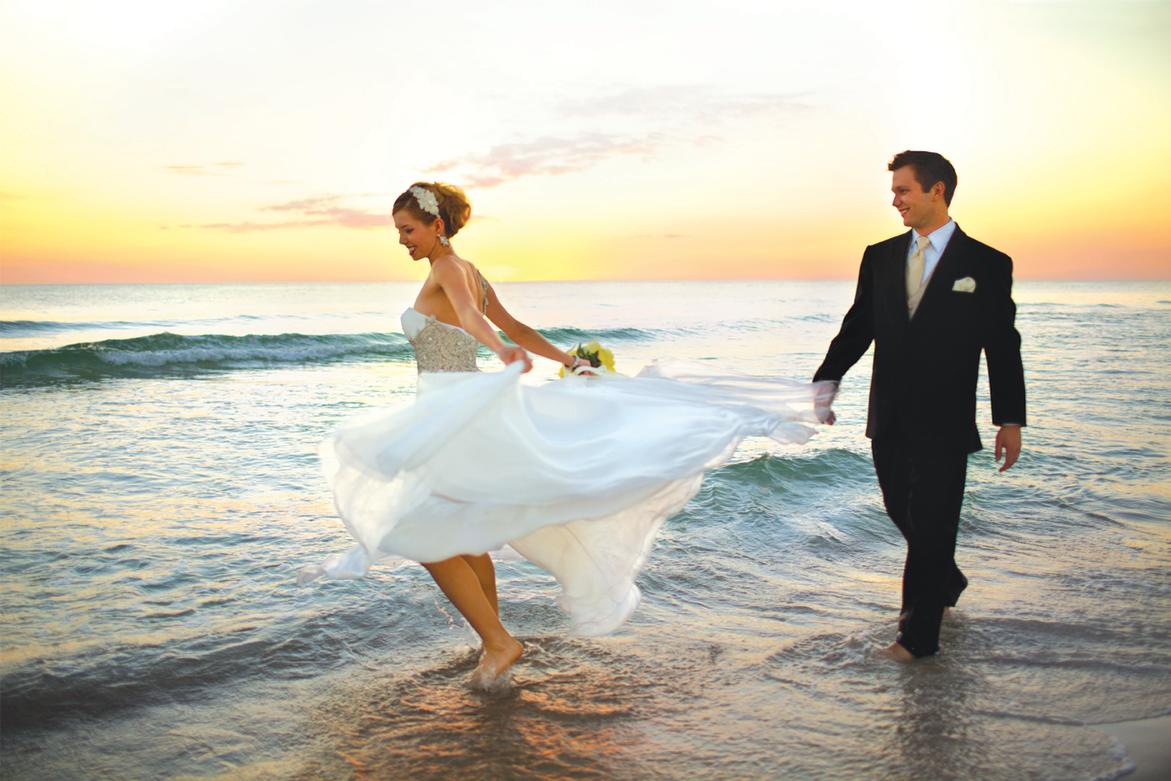 Traditional & Unique Venues
With 27 miles of sandy beaches that seem to stretch on until forever, PCB has a venue perfect for your dream wedding.
We've got countless beaches prepared to host your big day, including St. Andrews State Park featuring 1.5 miles of beach. Tie the knot under a bamboo altar with the backdrop of the Gulf of Mexico and a stunning sunset. Shoes are optional.
For a more traditional option, choose one of our world-class hotels and resorts, which offer glamorous ballrooms, wedding packages, and honeymoon suites, if you plan on spending one-on-one time as newlyweds in our slice of romantic paradise. 
With the gulf in our backyard, there are plenty of unique venue options as well, from catamarans to reefs, if you'd like to get married in your diving suit.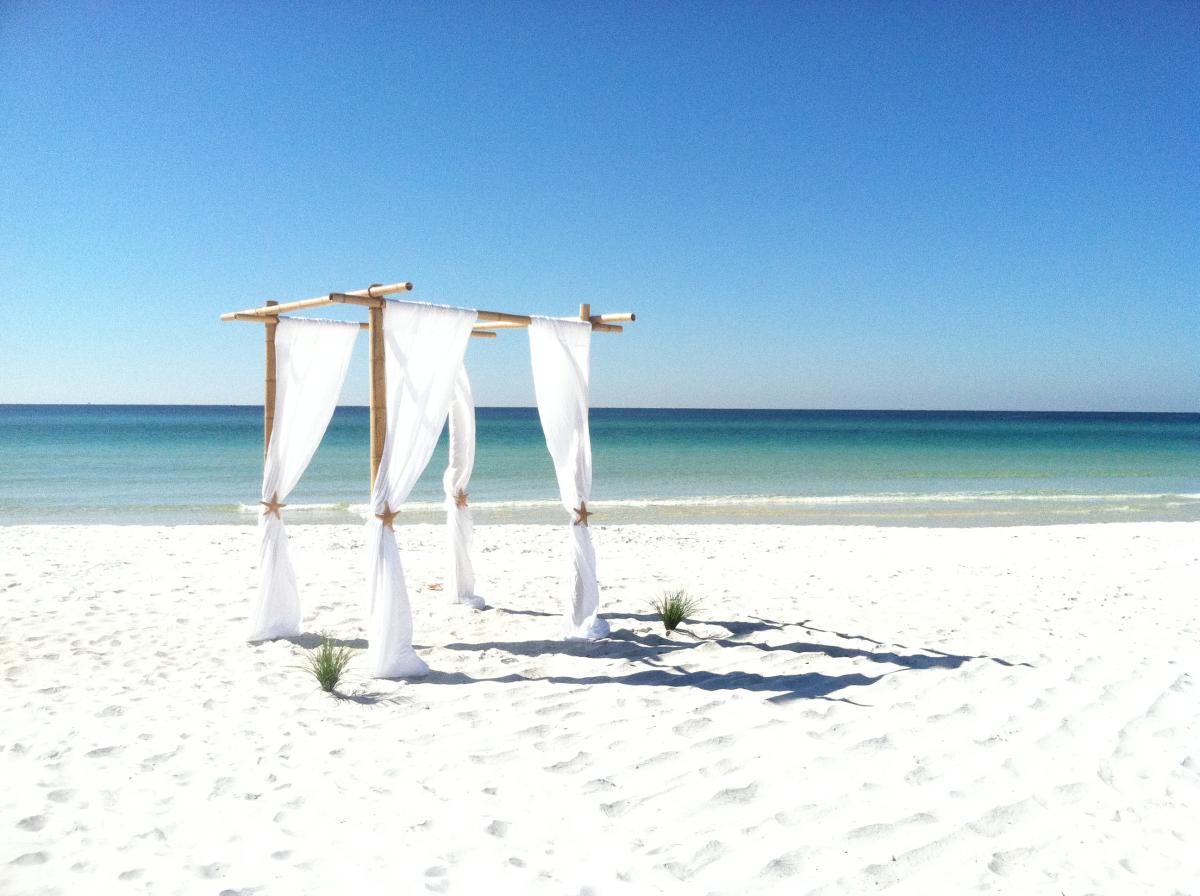 All the Help You Need
Wedding planning can be stressful, but it doesn't have to be when you have one of the area's top wedding planners on your side. Let a professional who knows the area iron out the details, from the décor to the food.
Speaking of food – there's a large selection of local caterers on hand to provide you with delicious local cuisine and a show-stopping cake. There's also a large pool of wedding photographers eager to capture your memories on high resolution. PCB has tons of top-notch wedding services and resources available.
And our hotels and resorts make it easy to book a block of rooms for your out-of-town wedding guests and feature every amenity they'd want, from Wi-Fi to beach access. If they wish to stay an extra night before or after the wedding, there are plenty of activities to keep them busy in the PCB.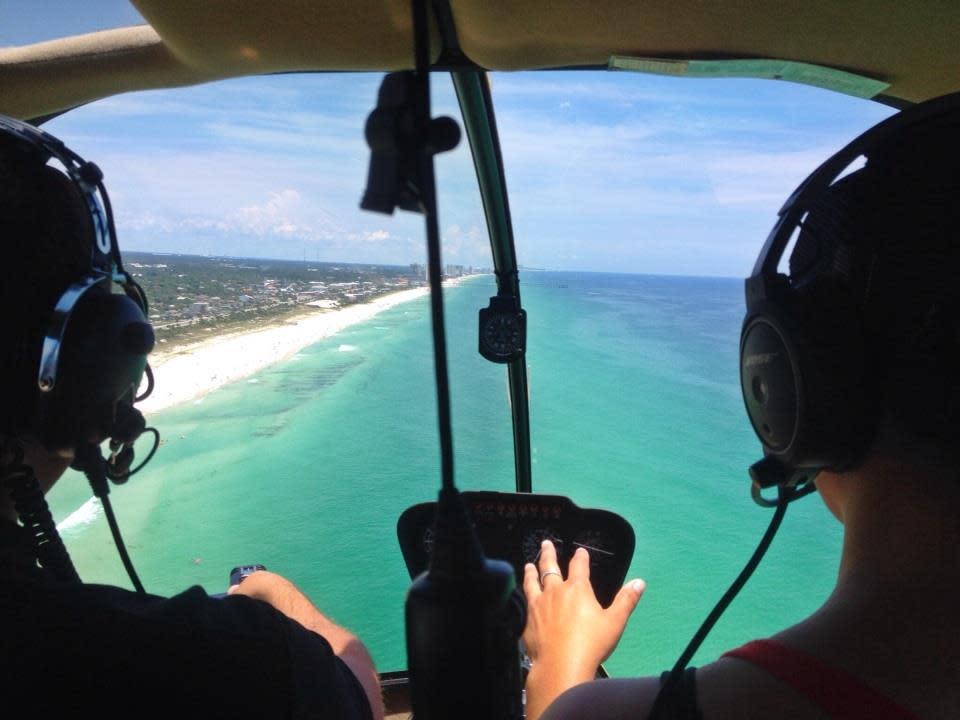 Prime Locale & Year-Round Sun
Panama City Beach is easily accessible from anywhere in the country by plane or car. 
The Northwest Florida Beaches International Airport – served by Delta, Southwest, American, and United – north of PCB is only a car ride away. If some of your guests are traveling by car, they can hop on a major highway that leads to our shores.
If you're wondering when is the best time to have an outdoor wedding in PCB, we enjoy balmy weather year-round with an average temperature of 74 degrees and 320 days of sunshine, making almost anytime the best time. 
From world-class venues to experienced vendors and more, make PCB your one-stop shop.