Plan Your Trip to the Grand Lagoon Region
The east end of Panama City Beach places you in the Grand Lagoon region where you can easily go beyond the beach to access untouched nature while still remaining just minutes away from outstanding dining and attractions.
Charming Places to Stay
With the Grand Lagoon area being known as the Gateway to the Gulf, it's only fitting you stay in a location where you can truly appreciate this water wonderland.
 
The Bluegreen's Bayside Resort & Spa is one such option. Located at the tip of the Upper Grand Lagoon, this luxury vacation accommodation is tucked along the shores of St. Andrew Bay. Along with all the resort amenities you might expect—tennis courts, golf course, spa, three pools and multiple dining options—one of the coolest features is the 300-yard boardwalk leading to Pelican's Bar & Grill and Paradise Adventures. Once you've reached this area, you can have a meal and relax on the resort's private beach or check out the available tours and rentals to embark on your next journey.
 
For a more central Grand Lagoon accommodation, consider En Soleil in Lower Grand Lagoon. This colorful condominium community is 15 stories high with only 88 units, ensuring plenty of space in each of the beach-facing condos. Underground parking, guarded gates and 6,500 feet of pools and water features add to the attractiveness of this lodging. Next door is the public Rick Seltzer Park where you might stop for a quiet moment of reflection as you gaze at the ocean across the sand dunes.
Nature Unleashed
No trip to Panama City Beach would be complete without exploring St. Andrews State Park, and when you stay in the Grand Lagoon region you are as close to it as you can possibly be. Serving as the end cap of PCB, the state park goes across the peninsula and extends to Shell Island, an uninhabited barrier island. With two piers at the park, fishing is popular as are water sports like snorkeling and kayaking. Take one of the two nature trails to wander through the diverse coastal greenery and bird watch. The park also offers plenty of spots to camp out under the stars.
 
To get a bit closer to wildlife than the state park allows head over to ZooWorld. A zoo and a botanical conservatory, the animals here are from all over the world and include everything from big cats and snakes to monkeys and parrots. ZooWorld lets you get up close and personal with the animals; you can feed the alligators, pet a sloth, snuggle a lemur and pet a porcupine for a tactile day you'll never forget. 
Seafood Central
For a meal so fresh you can watch it come off the docks, head to Capt. Anderson's Restaurant. The just-caught entrées are cooked over hardwood coals to produce juicy filets served with just a touch of olive oil and lemon, perhaps some oregano. In the same location you'll find Andersons Seafood Market where you can select from shrimp, grouper, snapper, scallops and more. Utilize Capt. Anderson's Marina to head out on a fishing expedition and you can return to the market to have your catch cleaned and packed for you.
 
If you've had a long day on the beach and want to unwind with the sand still on your feet, Schooners Last Local Beach Club is for you. The bar and restaurant has been a PCB staple for decades and does not disappoint with its mixture of seafood, drinks and music. Come by during the day for lunch, then play beach volleyball till it's time for dinner. The daily cannon blast at sunset will let you know it's time to switch gears.
 
Planning a trip to the Grand Lagoon region of Panama City Beach lets you discover adventure after adventure—so much so that a return trip will surely be required.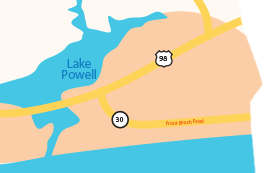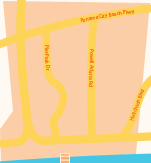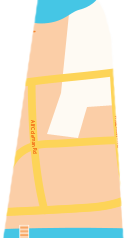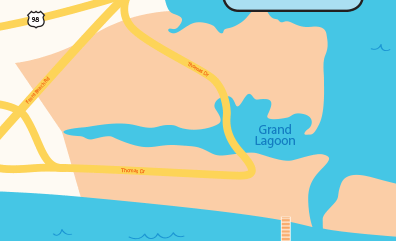 Places To Stay - East End