Panama City Beach is arguably one of the most beautiful places in the world to get married. Our sugar white sand beaches and turquoise waves make for a beautiful backdrop to one of the happiest days of your life. We have amazing wedding venues to choose from that are sure to make the wedding of your dreams come true.
Resorts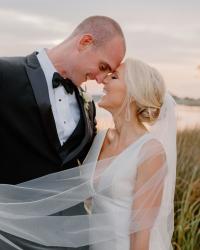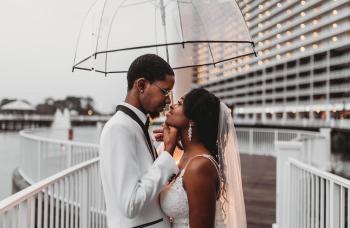 Our resorts are one of the hotspots for weddings in Panama City Beach. Sheraton PCB Golf & Spa Resort makes for a unique wedding venue because while it's not directly on the beach, the greenery and bay that lie behind it make for gorgeous pictures. They also offer an indoor or outdoor ceremony or reception option, so all your needs are met! Laketown Wharf isn't your typical wedding venue, but the long walkway leading into the lake behind the resort makes for a beautiful elopement ceremony venue. If you want something directly on the beach, Emerald Beach Resort is great for a family-friendly wedding where you can stick your toes in the sand while saying "I do." The best part about having your wedding at a resort, all of your guests can stay there too!
State Parks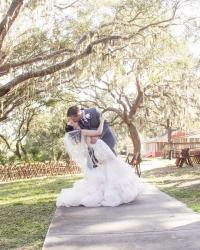 Camp Helen and St. Andrews State Park are two gorgeous State Parks to be married at in Panama City Beach. Both offer either greenery or the beach for your choice of venue. Get married under the shade of the historic trees in Camp Helen, or go to St. Andrews State Park for a beautiful wedding on the beach or a pier overlooking the sand and water.
Beaches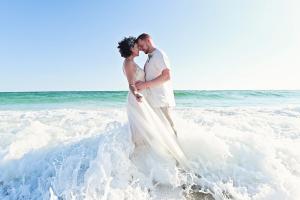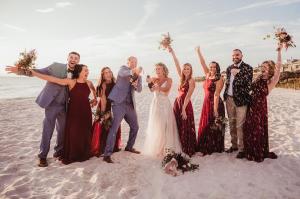 Our 27 miles of white sand beaches provides plenty of places to say "I do" in private areas. Whether you're looking for a quiet spot to elope, or a space big enough for you and all your loved ones, the beach is certainly the most iconic spot for a wedding in PCB. Golden hour in Panama City Beach is a great time to have your wedding so you and your guests can watch as the sun dips below the Gulf and paints a beautiful sky for your wedding night. You can even have an arch and decorations set up to make the wedding what you've always imagined.
 
For a full guide to planning your wedding in Panama City Beach, click here.