Are you planning a solo trip soon? At the Real.Fun.Beach. there are plenty of fun things to do by yourself! Check out these fun-filled solo activities that are sure to create a thrilling vacation in Panama City Beach. 
 Real. Fun. Beach.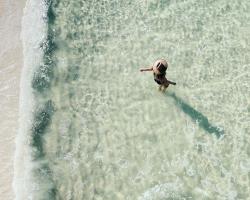 You might believe that traveling alone requires filling up every second of your trip with things to do but it's the perfect opportunity to unplug, relax, and listen to the waves roll in. With 100 beach accesses along our 27-miles of sugar-white sand beaches there's a perfect, serene spot waiting just for you!
 Pedal Your Way Through Paradise

           Biking around Panama City Beach is a great way to explore and see things that just fly by in a blur when you are in a car.    Add a little pedal power to your beach excursion and burn a few calories while you tick off some of the most popular sites along the Real. Fun. Beach. Need a bike to hit the trails with? No worries, PCB has you covered! Bicycle rental shops, such as Barley's Bike Rentals (which has direct access to Conservation Park), Bike the Beach (which is close to Aaron Bessant Park), and Peddle Paddle Surf Shop are great options for serious cyclists and for casual coasters, alike.
Enjoy Epic Events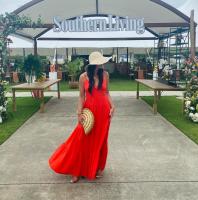 One might think that with one of the most beautiful beaches in the world, an events calendar would be all about surf and sand. Not so! Panama City Beach events are about fun for everyone, with over 25 events scheduled in 2022, Panama City Beach is the perfect place to dive into a concert or festival solo!
Awaken your tastebuds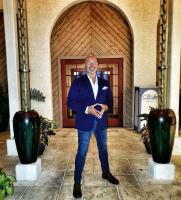 As a true foodie, you experience the world powerfully through your senses, especially your taste buds. And in your travels, you're always seeking out new sensations and bold flavors. With its warm sun, aquamarine waters and verdant wild spaces, Panama City Beach lays out a feast for the senses. Fortunately, its unique geography also makes it an ideal locale for fresh coastal cuisine inflected with Cajun, Gulf Coast, and American Southern traditions. Whether you yearn for fresh-caught fish, hanker for barbecue or crave the down-home heat of a hearty gumbo, you'll find what you're looking for in Panama City Beach. Don't want to sit at a table alone? Cozy up to the bar at any of our restaurants. It's the perfect way to meet locals and usually the bartenders are local legends with loads of tips and tricks for having the best vacation on the beach!
Our friend, Greg, is an expert at the "Solo Dining Experience". He shares his adventures through the I Love Panama City Beach Facebook page! Follow along as Greg makes his way through all the local PCB restaurants from Grand Marlin, Firefly, Craft 850 and many more!
"Being solo in PCB can be just as exceptional if you're comfortable in your skin" – Greg 
Stay It Forward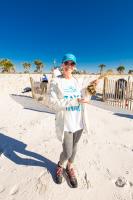 'Stay it Forward' is your chance to make a difference while staying in paradise!
"Voluntourism" is an emerging trend that empowers travelers to lend a helping hand! Visit Panama City Beach invites you to visit our world-renowned sugar-white sand beaches, that have withstood the test of time, and take part in our "Stay it Forward" volunteer initiative. "Stay it Forward" allows our visitors to explore our Real. Fun. Beach. and give back at the same time by assisting with clean-up and relief in Mexico Beach, following Hurricane Michael's impact on the area in 2018 as well as St. Andrews State Park. Participating visitors (and groups) will receive a "Stay it Forward" t-shirt and tools to help rebuild dune paths, plant sea oats on sand dunes, and more. 
Boutique and Antique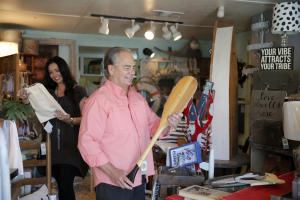 Looking for a more intimate retail experience? Enjoy a leisurely afternoon discovering beach antiques and home accents on the Decor by the Shore shopping trail. Find new and classic coastal furniture and special decorative touches like eccentric vintage postcards. What better place to discover a one-of-a-kind blast-from-the-past treasure to evoke the vacation of a lifetime?
Go Fish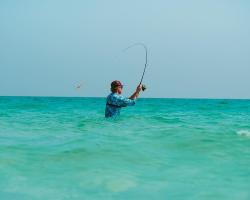 No matter the size of your group or level of experience, Panama City Beach has the right fishing charter boat for you. With an array of local companies to choose from, these professional guides have the expertise and gear you seek, and many can also provide fishing licenses. Take the hassle out of your vacation by leaving the planning to the experts who know the area and can lead you to the best results. Due to their decades of experience, chartering a fishing boat is the smart approach for a memorable day on the water and the catch to show for it. 
Jet-set on a Jet-Ski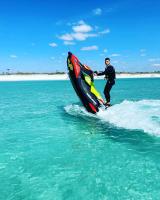 Given the natural splendor of our coast, Panama City Beach is the perfect location for water activities. We have the guides and equipment necessary for jet-skiing, boating, parasailing, diving and more. Whether you want fun on the waves or adventure below the sea, the ideal excursion is waiting for you.
Dance the Night Away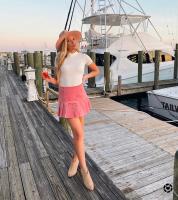 There is no doubt that your days will be full in Panama City Beach. But what about your nights? You're in luck—we also have plenty of fun places to go once the sun goes down. While you visit, you can enjoy a thriving nightlife that's coupled with a chill, welcoming atmosphere. Flip-flops welcome!
Soar through the Skies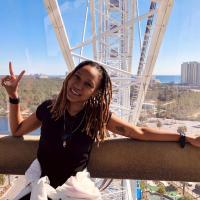 The highlight of the SkyWheel experience is the flight itself! It is an unforgettable experience that gives you a whole new perspective of your surrounding area. You are able to sightsee for miles and get a real "bird's eye view" of all the beach has to offer.