Beginning in January, fishing and diving enthusiasts across the country will meet the new generation of Panama City Beach's outdoors TV personalities, as Justin Leake and Aleese Maples appear on the Sportsman Channel as co-hosts of "Chasin' the Sun," an outdoors and coastal lifestyle program.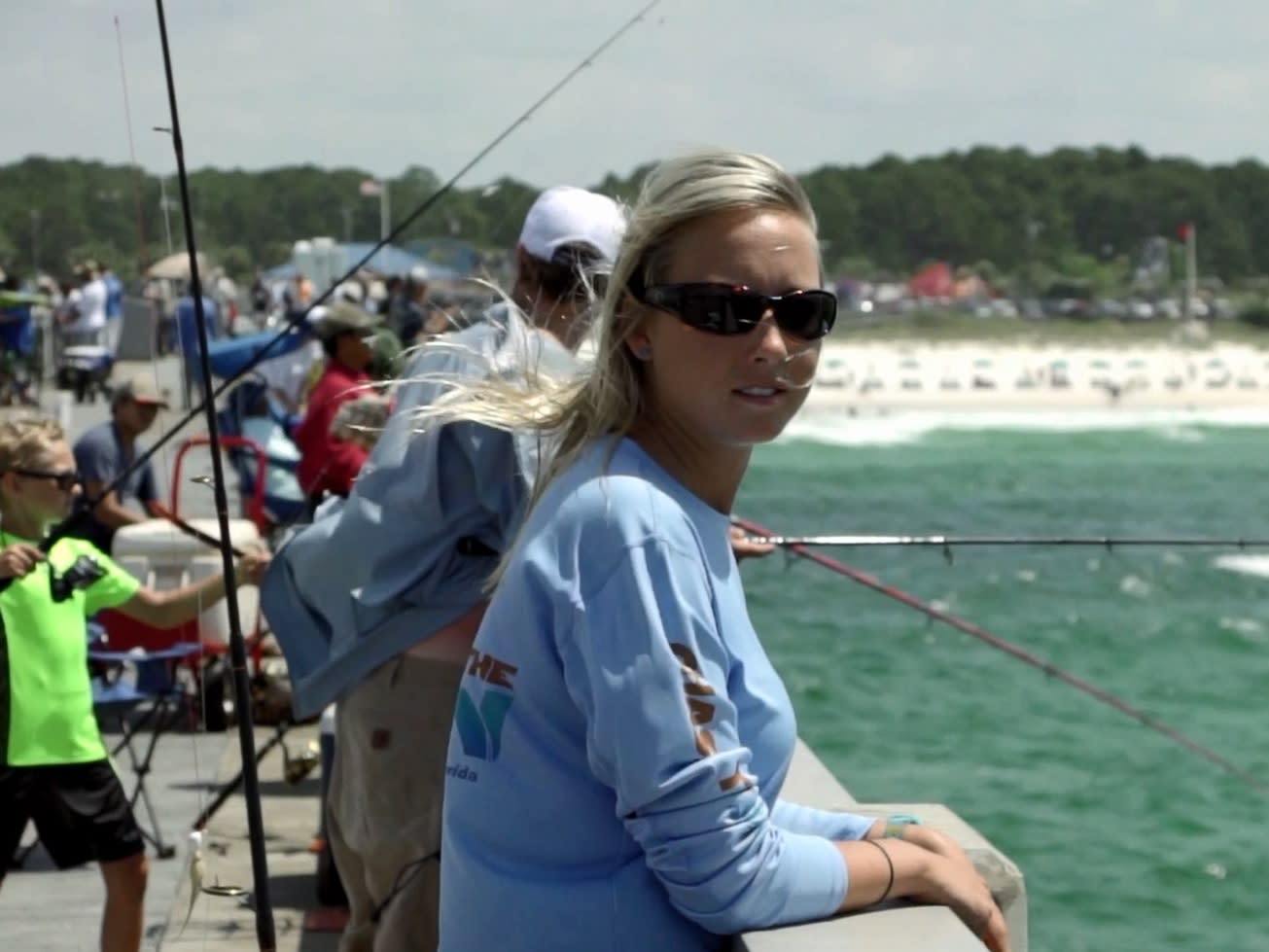 The Sporstsman Channel is the nation's fastest growing outdoors network, reaching 36 million U.S. households, and the show will follow the hosts as they use their unique talents to explore Panama City Beach.

Leake is a U.S. Coast Guard licensed captain and the owner/operator of Panama City Inshore guide service, and has been a frequent contributor to multiple outdoor shows. Maples graduated from Indiana University with a degree in environmental policy and like Leake, she is a licensed captain. In addition, she's a divemaster who has turned her love of the SCUBA into a profession. Her other hobbies include paddleboarding, kayaking and sailing. She is living a dream, both on and under the water.

Viewers will probably agree that Leake and Maples' enthusiasm helps make it clear that they're clearly having a lot of fun as they explore the area, and showcase their favorite pursuits.
Each of the 13 episodes will focus on a different species of fish or type of fishing, spotlighting cobia, pompano, redfish, bull redfish, red snapper, king mackerel, tarpon, wade fishing, kayak fishing, offshore fishing, reef fishing, and beach and pier fishing. The fishing segments will be coupled with content about coastal lifestyle and parks and attractions. Viewers will also learn handy tips, such as how to select the perfect fishing rod or how to prevent sea sickness.

Hy's Toggery and Half Hitch Tackle have emerged as local sponsors working with national brands - AFTCO and Guy Harvey Sportswear, to name a couple.

Tune in to watch Chasin' the Sun on the Sportsman's Channel this January, and get ready to see Panama City Beach as you've never seen it before!