You've got tickets to the sold-out Seabreeze Jazz Festival in April, and now you need help planning the ultimate Panama City Beach getaway. From attractions to dining, we've curated a guide so you can enjoy your jazz-packed week with family and friends to the fullest. 
But first, here's everything you need to know about the Seabreeze Jazz Festival:
Event Info, Artists & More
The Seabreeze Jazz Festival is taking over PCB and Aaron Bessant Park for five days, April 19-23, 2023. Over 20,000 smooth jazz fans come to our shores every year for the popular music event featuring more than 30 award-winning artists and bands. The dream lineup includes Steve Oliver, The Jacksons, George Benson, Bobby Lyle, Najee, and so much more!
The event may be sold-out, but resale tickets may be available leading up to the festival. There are also still spots open for some of the event after-parties.
Most performances will occur at Aaron Bessant Park's state-of-the-art amphitheater. There are a few separate ticketed events, including nightly after-parties at Pompano Joe's Seafood House hosted by select jazz artists and two dining cruises, including dinner with a performance by saxophonist Michael Lington and brunch with musician Peter White. 
If you're driving to the main event at Aaron Bessant Park, you'll find free general admission parking at Pier Park. Handicap parking is on a first-come, first-served basis in front of the general admission main entrance. Reserve ticket holders enjoy designated parking spots near the reserved entrances. See rules and guidelines for more on parking, what you can bring, the bag policy, and more.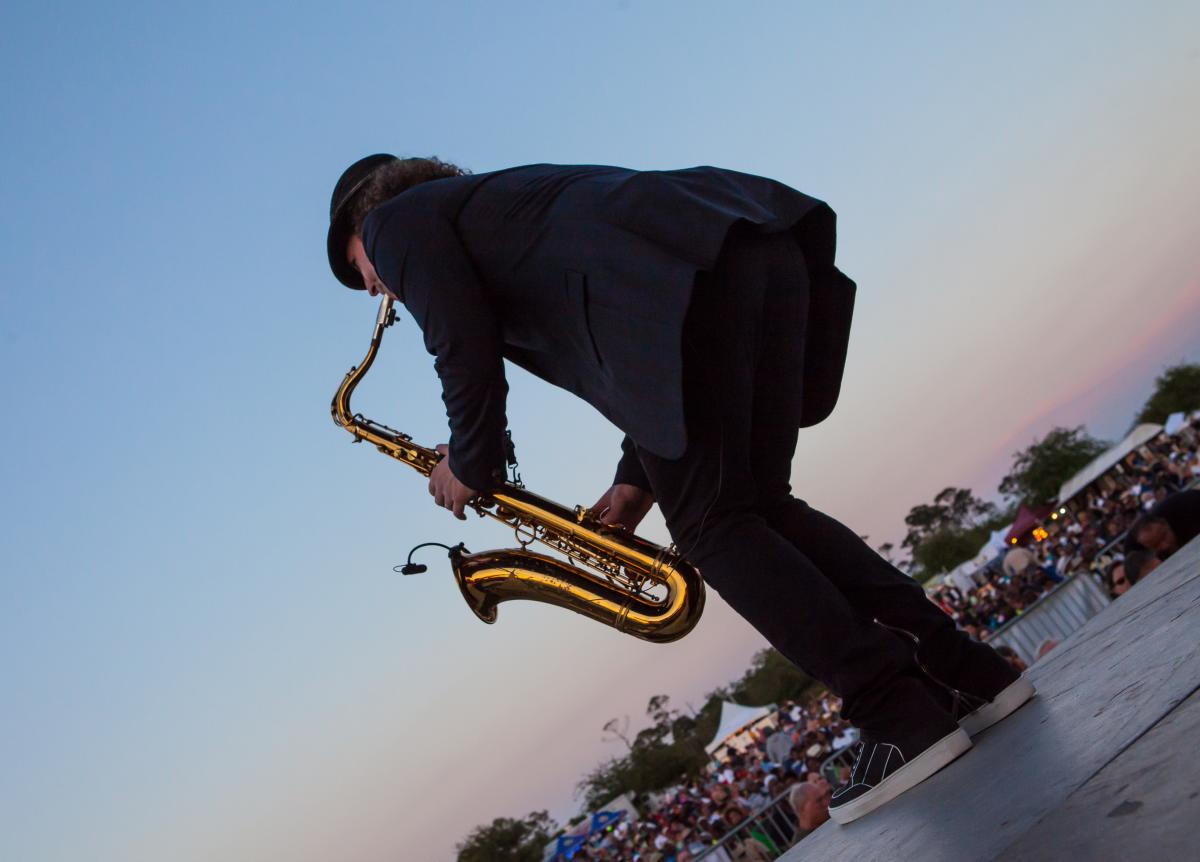 Things to Do in Panama City Beach 
When you're not dancing and singing along to jazz favorites, you'll be busy having just as much fun at attractions in Panama City Beach. With so many things to do, you'll want to add a few more days to your getaway.
Spend a day exploring our area's 27-mile stretch of beaches with nearly 100 access points. Go hiking or biking through our scenic parks. Enjoy water activities like fishing and snorkeling off Shell Island or play all day on land on one of our three golf courses. If shopping is your idea of fun, follow the Decor by the Shore shopping trail or peruse Pier Park shops. While you're at Pier Park, hop on the SkyWheel observation attraction for aerial views of our pristine coastline. Relax and unwind at luxurious day spas or get artsy across our various arts and culture venues. 
Where to Stay in Panama City Beach
At the end of every festival day, return to your plush condo or resort in Panama City Beach to freshen up for a night out or to turn in and get rest for the next day's festivities. 
With so many accommodation options here, choose the one that fits your wants and needs. Stay at a beachfront hotel or family resort for stellar Gulf views and amenities, including restaurants and bars. For large groups, rent out a vacation rental or beach house with everything you need for an extended stay. If you're bringing your pup along, find plenty of pet-friendly options. And if you prefer to sleep under the stars, check out the list of campgrounds and RV parks.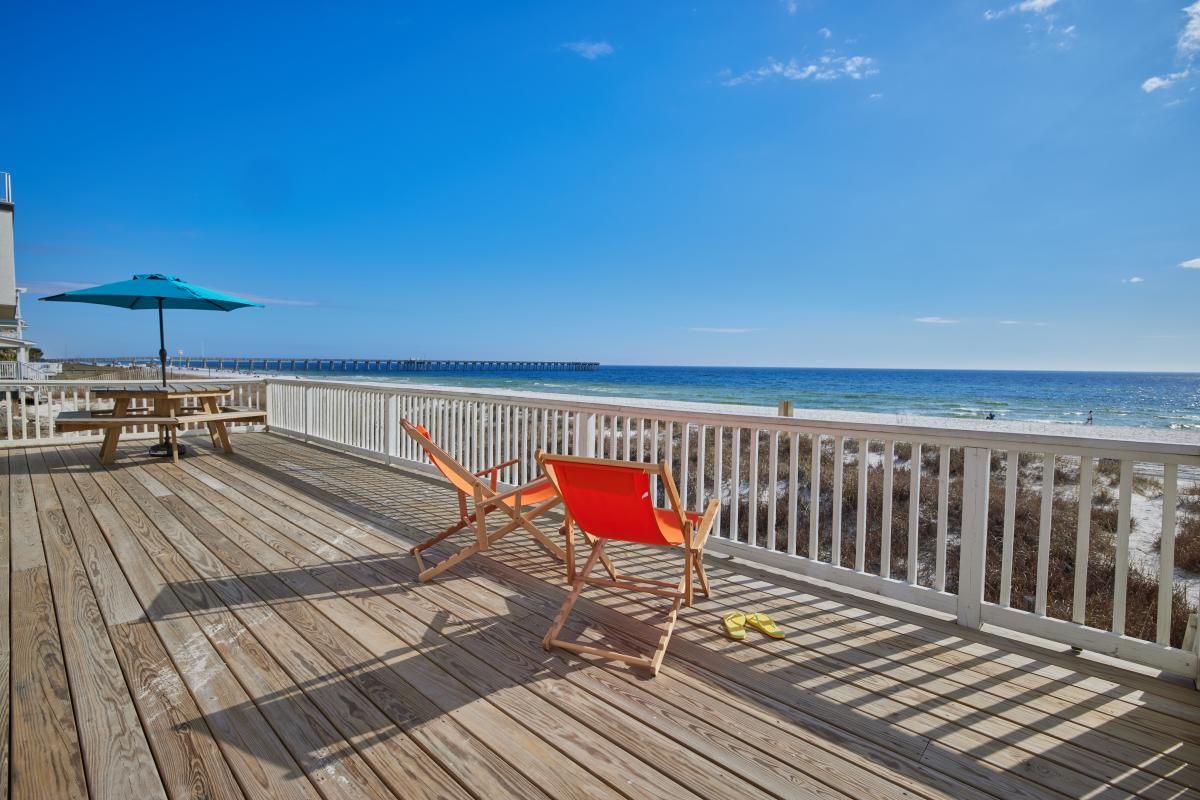 Restaurants, Bars & Nightlife
Fuel up and keep the party going at Panama City Beach restaurants and nightlife spots with live music and open mic nights.
Before the festival, sit down for a hearty breakfast or order pastry and coffee to-go from the various breakfast and brunch spots in town. After the festival day, gather 'round a table at a beachfront restaurant serving ice-cold drinks, seafood platters and southern creations, and Gulf views. If you're craving something sweet, check out the long list of ice cream and dessert shops to whet your appetite.
Come for the Seabreeze Jazz Festival but stay for everything else – fun attractions, plush accommodations, and delicious restaurants! With so much to see and do, you'll be extending your stay in no time.