Happy National Dog Day to our four-legged visitors who love to enjoy the World's Most Beautiful Beaches! If you're in Panama City Beach for vacation and you happened to bring your four-legged friend with you, there's just as much fun to be had for them as there is for you! From restaurants to beaches, we love to see your furry friends at the Real. Fun. Beach! Here are some of our favorite pet-friendly places:
The Dog Beach at Pier Park
   
Pier Park is the perfect place to walk around and do some shopping while you're on vacation here, and if you have a dog with you, make sure to hit up the Dog Beach at Pier Park, accessible by beach accesses 56 & 57, after shopping till you drop! Locals and visitors bring their dogs to the Dog Beach so that they can run around in the sand and cool off in the water. Just make sure your dog stays on a leash at all times!
Restaurants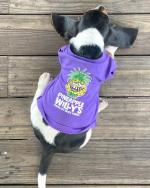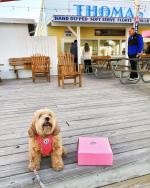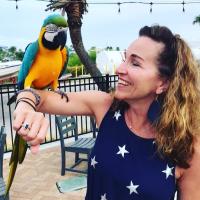 Restaurants like Pineapple Willy's and Thomas Donuts & Snack Shop love when you bring your pet by for a bite to eat. Most of the restaurants in Panama City Beach will even provide a treat and water bowl for your friend. If you're going to go to a restaurant with your animal, it's recommended to make sure that they have outdoor dining available!
Shell Island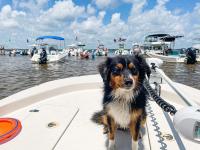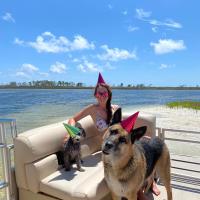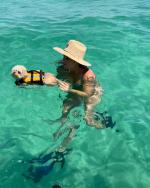 Shell Island is a great place to bring your children, whether that be a human child or fur baby, we don't judge. You can rent a pontoon for the day and head out to an area unlike any other in Panama City Beach. Shell Island is the perfect place to let your dog off of its leash so it can run around on the sand and try to catch fish in the water. They'll also make lots of other pup, and human, friends out there! 
For a list of pet-friendly accommodations, click here.