Panama City Beach is full of places to take amazing vacation pictures. We love seeing your pictures here at the Real. Fun. Beach., so when you do take pictures in PCB, make sure to tag us @Visit_PCB and use the hashtags #MyPCB and #RealFunBeach! Whether it be a hidden gem or in the middle of the beach, here's a few of our favorite places to get the perfect instagram picture.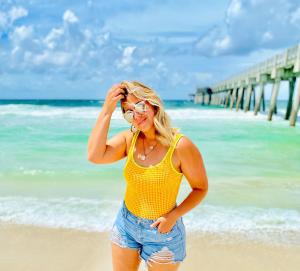 It's obvious, right? If you're vacationing in PCB, you have to take a beach selfie. With our crystal clear waters and white-sand beaches, the perfect picture is just a short walk from wherever you're staying in Panama City Beach. You'll have a picture worth a thousand likes once you post a picture showing the paradise you're truly in. Walk down to the beach around sunset and you'll have a picture unlike any other.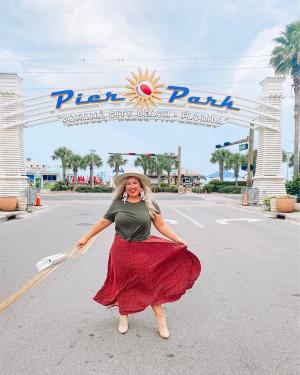 On the south end of Pier Park, where Pier Park Drive runs into Front Beach Road, you'll find an arch stretching across the road with palm trees and a blue sky making a beautiful backdrop to your ideal shopping picture. Dress up in your cutest outfit and hit the many unique shops and eateries Pier Park has to offer after taking a picture sure to make everyone jealous of your day in PCB.
The "Rainbow Homes"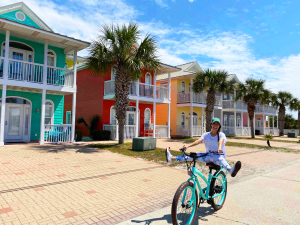 Right next to Pier Park along Front Beach Road, you'll find a row of rainbow colored homes that have become a hotspot for selfie snapping in Panama City Beach. The homes just scream beach vacation with their array of colors and palm trees located in front of each home. You can even grab a bike to spice up your selfie like @hollybytheshore did in the picture above.
Local Restaurants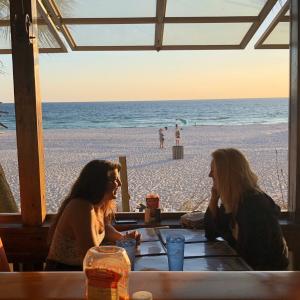 Restaurants like Schooners, Finn's and Runaway Island are great places to get a picture while digging into some delicious fresh seafood. Schooners and Runaway Island are both gulf-view restaurants made for pictures holding your favorite drink with a beautiful view in the background. If you want to change it up, grab your bestie or a family member and get a picture of you two having dinner together. The food at Finn's comes out looking picture perfect, like it's just waiting for you to take a picture of it for your Instagram or Facebook.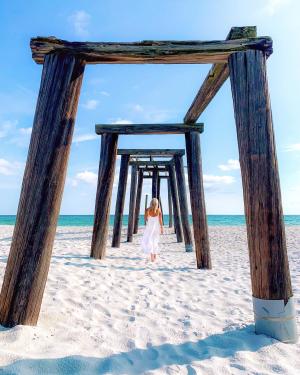 If you want a picture showing yourself immersed in the nature of Panama City Beach, all three of these places are where you need to head. St. Andrew's State Park and Camp Helen both have the ideal mixture of greenery and the beach, while the Conservation Park is all nature trails. No matter which one you choose to go to, you'll be able to find a great spot to take a selfie showing off a side of Panama City Beach not many know about.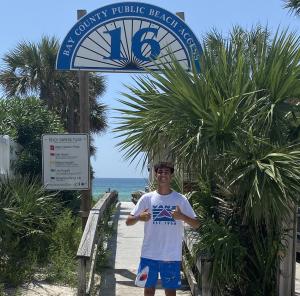 The newest photo trend in Panama City Beach is taking a picture in front of a meaningful beach access point! Whether your birthday, anniversary or another meaningful date is coming up soon, we're sure to have the right number access point for you to take a picture in front of. Wendy Ming posted the picture above at Beach Access point #16 to celebrate her son's 16th birthday! With 96 beach access points to choose from, this is a trend everyone can hop on.