Outdoor dining is a hot topic right now, and luckily for you, Panama City Beach is filled with places to enjoy the salty beach air while dining. Whether you're looking for a restaurant, beach bar or a place to bring a picnic, we have it all.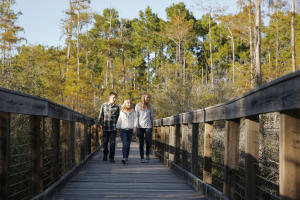 The Conservation Park is a great place to enjoy a picnic and take in the wildlife here in Panama City Beach. Go for a bike ride or hike and stop along one of the many trails for a snack. They have picnic tables throughout the park or you can lay down a blanket for the ideal picnic. Unlike much of Panama City Beach, the Conservation Park is full of greenery and lakes. It's a great place for a picnic if you're looking for somewhere other than the beach.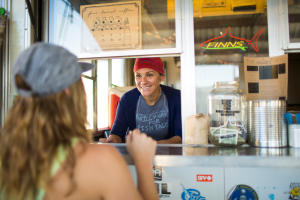 A favorite among locals, Finn's Island Style Grub is the perfect place to go after a trip to the beach. Located off Thomas Drive, the unique restaurant is completely outdoors. The food is made fresh-to-order in a food truck, where you can then sit at covered picnic tables outside of it. The laid-back style of the eatery is what makes it popular for those looking for great food while enjoying the fresh air. Finn's is well known for its tuna tacos and ceviche!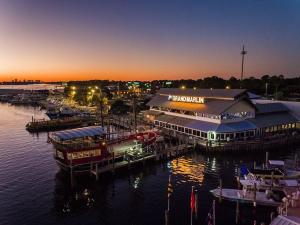 The Grand Marlin is more of an upscale restaurant with a beautiful view of the Grand Lagoon area. The bottom floor is all indoor dining, but if you walk upstairs, the entire top floor is an open dining area. It's the perfect place to go for a date night or with a group of friends. There's also a bar located upstairs, so you can pop in to grab a drink and watch the sun go down. If you want to sit upstairs, it's recommended you make a reservation!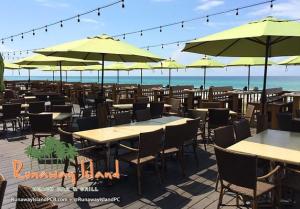 Runaway Island has a large outdoor dining area perfect for day or night. The deck looks over the gulf and gives the perfect view of the sunset, complete with a boardwalk that extends all the way to the beach so you can take a walk after eating or while you wait for your food. The restaurant does have an indoor area but is most well-known for its beachfront view. Grab a frozen drink and some of their fresh seafood for the perfect beachside meal.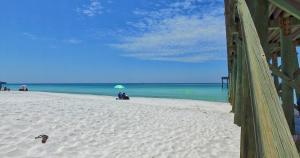 If you're looking for a picture-perfect picnic, the beach is the place to go. Along our 27 miles of white sand beach, we have almost 100 beach access points. Each one leads you down onto the beach and gives the ideal view of our turquoise waters. Many locals go down to the beach right before sunset with a blanket and snacks to enjoy a picnic unlike you can anywhere else. If you want the true Panama City Beach experience, this is the way to do it.
For a full list of outdoor restaurants, click here.