It's National Tourism Appreciation Week, and Panama City Beach loves our tourists! Since you can't be here on the Real. FUN. Beach with us, we have another way to celebrate our tourists and thank you for loving our beach. We've kicked off our Real. FUN. Beach at Home campaign to get you in the beach spirit until you can visit PCB. All you have to do is re-create our beautiful beach using items you have around your house. We'll pick our favorite posts and winners will receive a $250 gift card and an assortment of Real. FUN. Beach swag. You can upload your photo at PCBatHome.com. If you need some help thinking of ideas, don't worry, we can help get you started. No matter what your picture is, we can't wait to see what you come up with!
Create the beach
A simple beach scene can be created using items like a white sheet to act as our soft-white sand, add something like a blue blanket or towel to be our turquoise waters. You can throw a beach towel down and slip on your favorite swimsuit and sunglasses to complete the pic!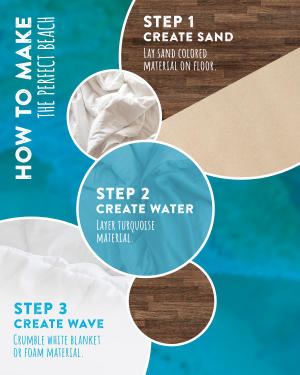 Grab a drink
If your favorite part of Panama City Beach is laying on the beach with a drink in your hand or sitting at one of our gulf-side restaurants sipping a frozen treat, then show us that! Grab a cute cup, whip up your favorite drink and even throw an umbrella on top (or make one from supplies you already have like a toothpick and fabric) and show us how you would spend your time in Panama City Beach.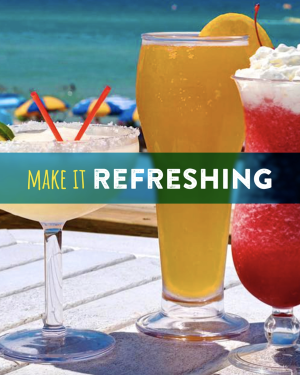 Relive a memory
If you can see a specific memory in your head that you would love to recreate like swimming through the waves or your kid building a sandcastle on the beach, recreate that memory with things in your home. Show us your child playing in the "sand" in your backyard with something like sugar and a beach setup or yourself swimming through your makeshift water. Show us your favorite memory here in Panama City Beach!