Closed Beaches. Open Hearts.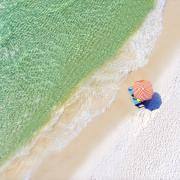 X
Stay Updated
Sign up for our newsletter and stay updated on what's happening in Panama City Beach.
Sign Up
For the safety of our community and our visitors, officials have decided to close our beaches. We can't wait to see you back on our sandy shores, but in the meantime, keep checking in for updates.
Beaches & Lodging:
In hopes of preventing the further spreading of COVID-19, officials have voted to temporarily close its beaches, agreeing to reconvene on April 9 to assess whether or not to extend the closure.
Gov. Ron DeSantis signed an order on Friday barring vacation rentals, including Airbnbs, from renting rooms and homes to vacationers until at least April 10.
The highest priority remains the health and wellbeing of residents and visitors.
In the meantime, Visit Panama City Beach is working to deliver the sights and sounds of our white-sand beaches and emerald-green waves to you from the comfort and safety of your homes via webcams and daily videos posted to our Instagram, Facebook and Twitter. Be sure to follow along for daily inspiration during this difficult time. 
Restaurants & Bars:
Currently the governor has restricted restaurants to takeout and delivery options only.
Effective March 17 at 5:00pm, all nightclubs and bars in Panama City Beach will be closed for 30 days.
The CDC is recommending no gathering larger than 10 people.
We've compiled a list of local restaurants open for business that are offering take-out or delivery so you can get your grub on at home while still supporting a local business.
 Events & Public Spaces: 
All special events scheduled prior to May 1st have been canceled or postponed. This includes UNwineD, Seabreeze Jazz Festival, SandJam and Thunder Beach Motorcycle Rally. 
Panama City Beach recreational sports leagues, tournaments, fields, and special events have also been postponed until May 1. 
Frank Brown Park, PCB Sports Complex, Panama City Beach Senior Center and Lyndell Center will be closed for the next 60 days. 
Gov. DeSantis has also instructed the closing of all gyms and fitness centers within the state.
Bring the Beach To You.
If you start to miss our turquoise waters and the sound of waves coming in, click below to feel like you're with us now, relaxing in the sunshine with family and friends.
Beach Backgrounds
Click here to download a beach photo for your phone or computer wallpaper.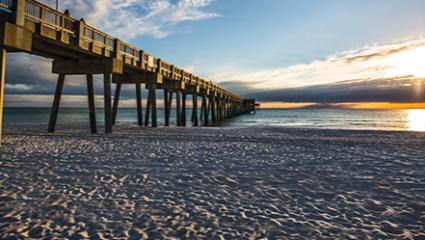 Sounds of the Gulf
Have a virtual beach day and sit back, relax & watch the waves roll in.
Live Beach Views
Watch our live beach cams around Panama City Beach.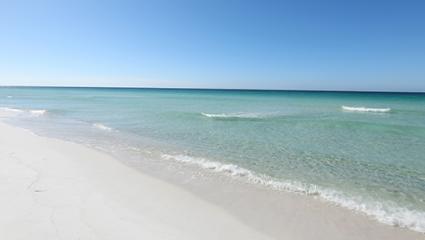 PCB Pandora Station
Relax with the tunes of our Real. Fun. Beach. station.
FAQs